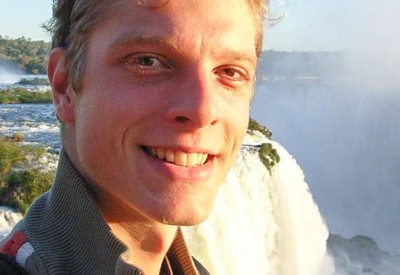 I am very happy to introduce you to Joe who has spent altogether more than two years in Cordoba, Argentina and shares with us his opinion about the best places to visit in Cordoba Argentina and the surrounding area. Very open he also describes how transformative his stay there was for him.
These days, he crosses his former love now and then, darting to and fro between Argentina, Chile, Brazil and other Latin American nations.
Córdoba: A Hidden Pearl in the Argentinean Interior
Argentina always was a very special place to me. After having failed to obtain a scholarship in China I felt that for my almost obligatory foreign country experience I wanted to go as far away from Germany as possible. I remember how I looked at the sheet of options available. Córdoba stuck out like a sore thumb from the other, rather boring countries offered up. Only Australia was farther away.
Since my English was already good due to attendance of an international school, I was really looking forward to go to a Spanish-speaking country. Also of course, the huge lit globe that I had been keeping in my room during my teenage years had always been tempting me to see the rainforests and vast expanses of soil, waiting to be still claimed by man. I knew that South America was a fertile and sparsely populated continent, imperfectly governed and thus a place where people were still living in relative freedom. Plus I had already secured a gig as a business ghostwriter and was making about $500 USD with remote work, the exact amount needed to live reasonably well in most South American countries.
Thus I tried everything to make the exchange semester happen. It was a close call because I never was a grade A student and learning Spanish was difficult for me. However, I found someone who corrected my motivation letter written in Spanish and after a rather rocky interview, I received two weeks afterwards the confirmation: Yes, I would be going to Córdoba, Argentina!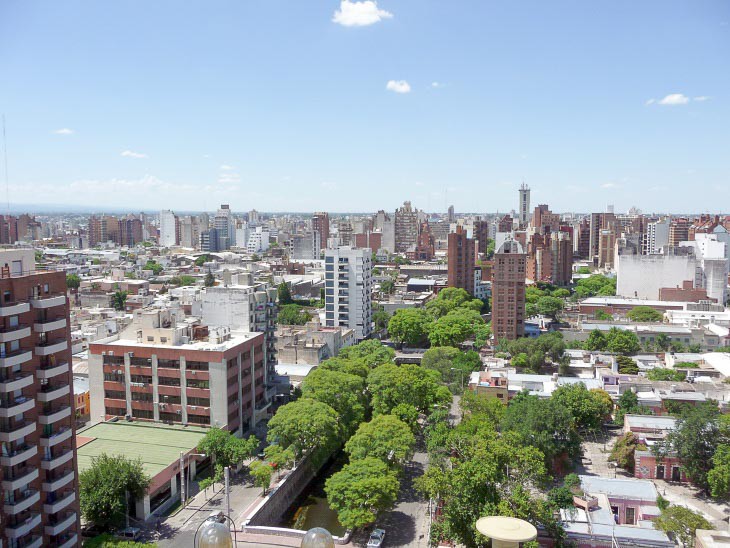 It was one of the happiest days of my life even though my girlfriend at that time broke out in tears, when I told her that I would be gone for eight months. Little did I really know or expect how transformational my journey would really become. I also did not assume that in going, I would lose the opportunity to be with my mother when she passed away – she kept the recurrence of her cancer disease a secret from me, so that I would go without worrying about her. But that is a different story.
Córdoba: Visit it for the Art
Córdoba more than anything is a student city, by tradition started during the time when the Jesuit monasteries established very early in the development of colonization. It is through the wealth of local intellectual activity also a city where the central government decided to invest large sums of money in organizing cultural events. You will find that especially during the seasons where there are classes at the Córdoba National University – one of the largest universities of all of South America – there is a host of exhibitions and other happenings taking place. Due to the large proportion of the inhabitants that are students, there are also a lot of workshops and smalltime art exhibitions at the University and venues all over the city. Most are free, all of them are affordable and thus exceedingly great value.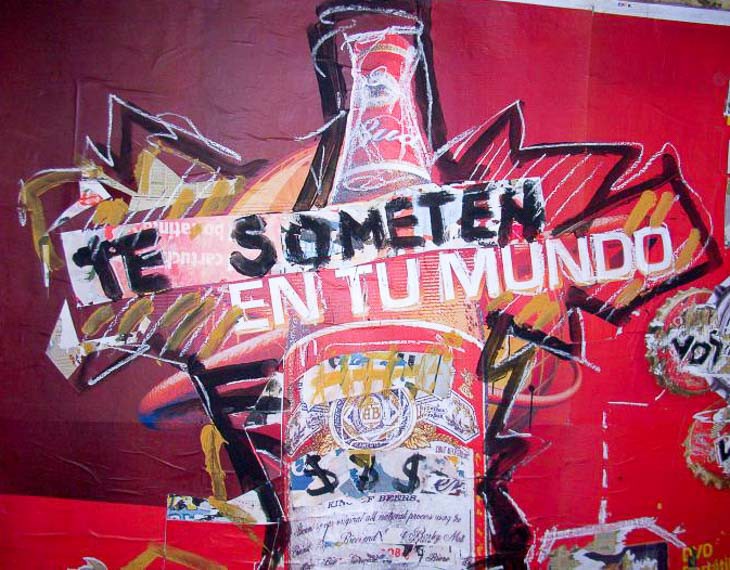 Córdoba is extremely creative, with a lot of digital and video agencies, startups and arts and crafts associations operating in the capital and the surrounding villages. Especially in the rather posh Carlos Paz, you will find a very stimulating environment. This village is set by a picturesque lake towards the Northeast, which serves as a thoroughfare to discover the mountains and rivers in the close proximity of the capital. You will most probably pass through it anyway, but I advise you for good measure to give it a closer look.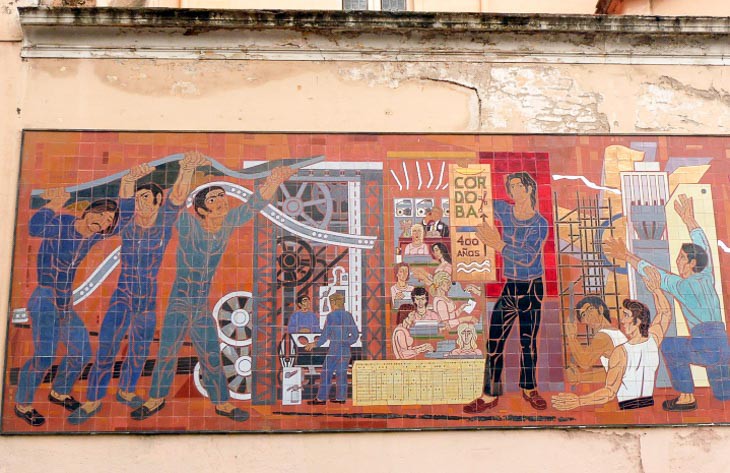 Córdoba is also famous for its markets and galleries. Every weekend for example, there is one of the most impressive arts and crafts markets of all of Argentina taking place at a cultural center district located at La Prida street cornering Cañadas street. In the vicinity, you will find a lot of galleries and antiquity stores which invite you to relish in thoughtful and interesting pieces of all sorts. Last but not least, be on the lookout for the various manifestations of street art culture which also has a set place in this bustling art metropolis.
Córdoba: Visit it for the History
As mentioned earlier, Córdoba has a rich history. Even within the city center, there are several historic buildings and a long-forgotten and recently rediscovered underground Jesuit mausoleum. The churches are for the most part very beautiful and interesting to go inside and there are a good amount of beautiful monuments set into well-frequented plazas inviting you to linger around. Also the Cañadas, the majestic rock precipitation drains crossing half the city and exiting into the river are worth a fair number of photographs.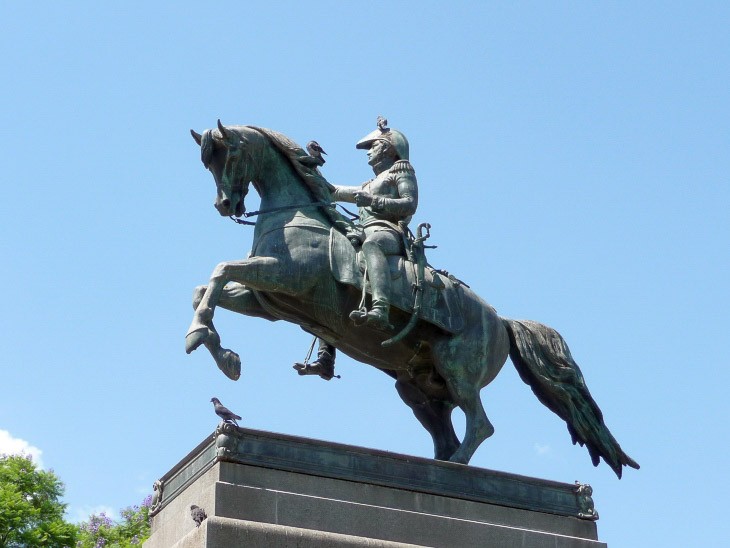 Not far from Córdoba, in a village named Alta Gracia you will find well preserved Jesuit monasteries and also the House of Che Guevara, where the star-crossed revolutionary spent his childhood years. Worth mention is likewise the strange Museum of Rocsen in Minas Claveros with a huge amount of amazing but somewhat jumbled together civilization and nature exposition pieces available to the curious beholder. These days rather not so much historic yet somehow still very connected to the roots of Argentinean culture is the annual Rodeo in Jesus Maria and the pedestrian village Cumbrecita. More connected to younger history (then again, Argentina is a very young nation, recently having celebrated 200 years of formal existance) is the village of General Belgrano 2 hours southward where you can find German architecture and, if your timing is right, visit the second-largest Oktoberfest festivity of South America.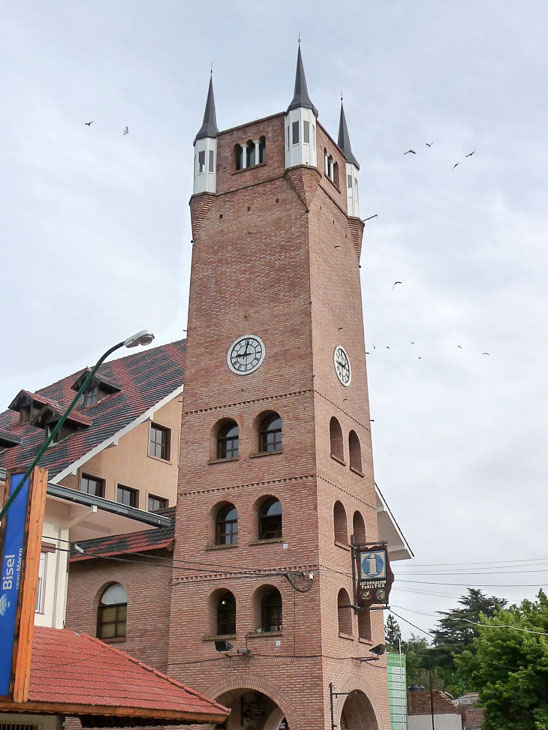 Córdoba: Visit it for the Nature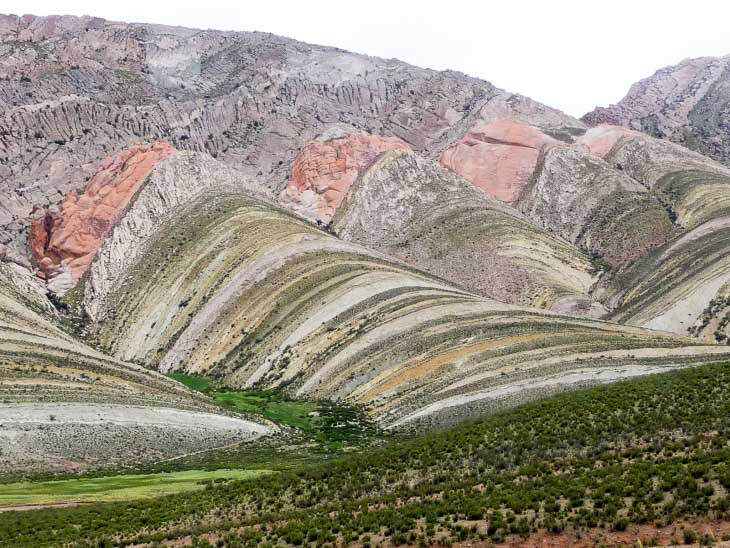 Why Argentina is called Argentina becomes abundantly clear when visiting the beautiful surrounding nature of mountains, lakes and rivers around the villages of Icho Cruz, Tanti and Playa del Oro. "Argentum" is the periodic table name for silver. This metal is what the Spaniards thought to have seen sparkling in the rivers of their newfound land. In reality, it is a quite worthless mineral that has the properties of plastic glass. However, when the sun shines on it, it gives off a silverish-golden sparkle that is indescribably beautiful.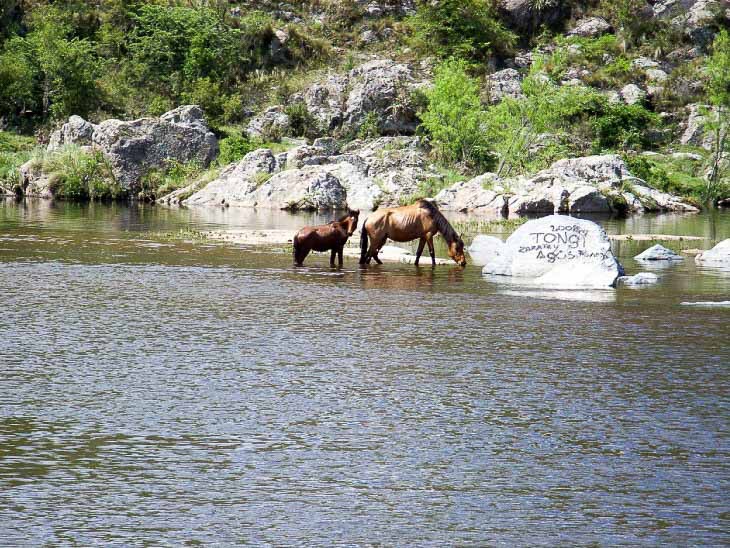 Waterfalls, other geological curiosities and hiking trails with amazing wildlife, optionally thread on horseback, create a wide spectrum of outdoor activity. Lately, the possibilities have been expanded by rock climbing, paragliding, sky jumping and water sports. Rather economically priced for the Western World traveler, these activities can be booked from hostels and travel agencies in the Córdoba city center for added comfort.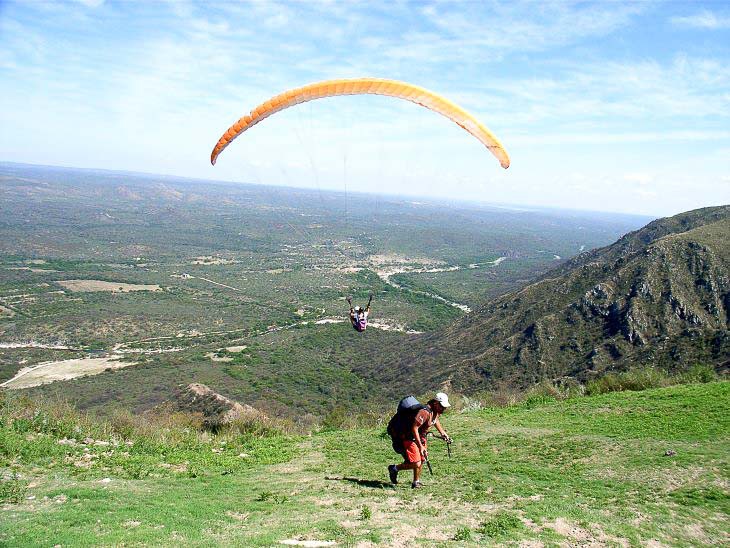 Córdoba: Visit it for the Nightlife
I won't lie: One of the reasons why Córdoba was so transformational for me was the sheer endless offer of nightlife activities. Never sleeping, Córdoba is great to roam about at night. The party district is huge and clubs big and small beckon your entry for a pennies on the dollar cover charge. If you stick around long enough, surely you will make friends that will take you in for house parties, the world-famous Argentinean barbeques or underground/outdoor parties.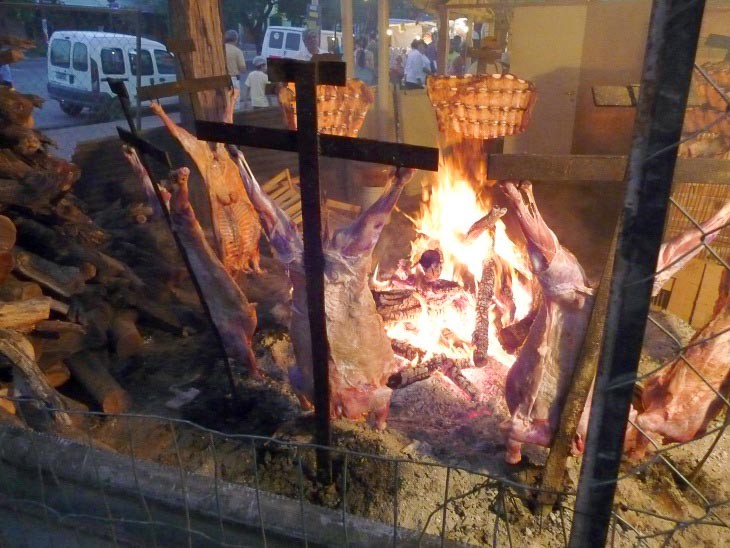 Be on the lookout for full-moon parties taking place in the Parque Sarmiento, frequented by hippie drum players, acting class students and stunningly attractive dancers.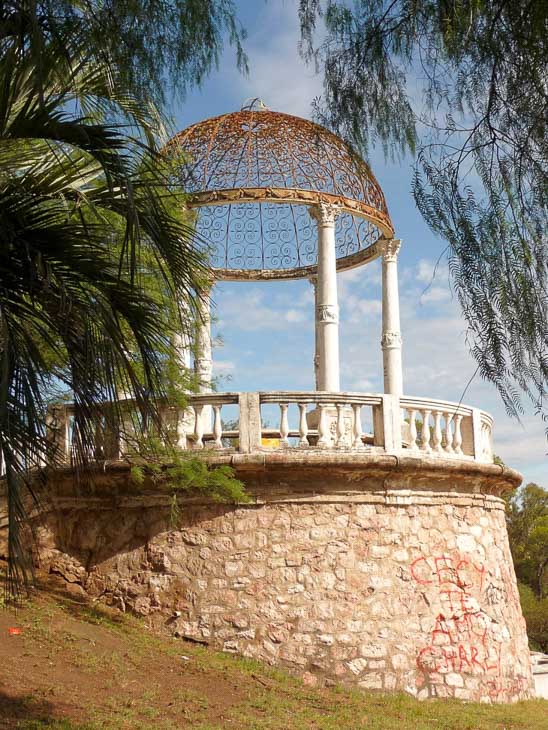 Far away from home and open to all kinds of experiences, many of UNC's and other academic institutions' international students from South America, Europe and North America are very eager to make friends anywhere and anytime they can. I have until now not seen a place where the velocity with which you make friends is greater. Accordingly, I have always had only the best of times when going out in Córdoba and I'm confident you will, too. Keep in mind though to watch out for party-related criminal activity and never go out with your passport or your cards. The amazing drink deals are very tempting, and during the time I was studying in Córdoba, only a few people got through the whole journey without losing or getting robbed of one or the other valuable belonging.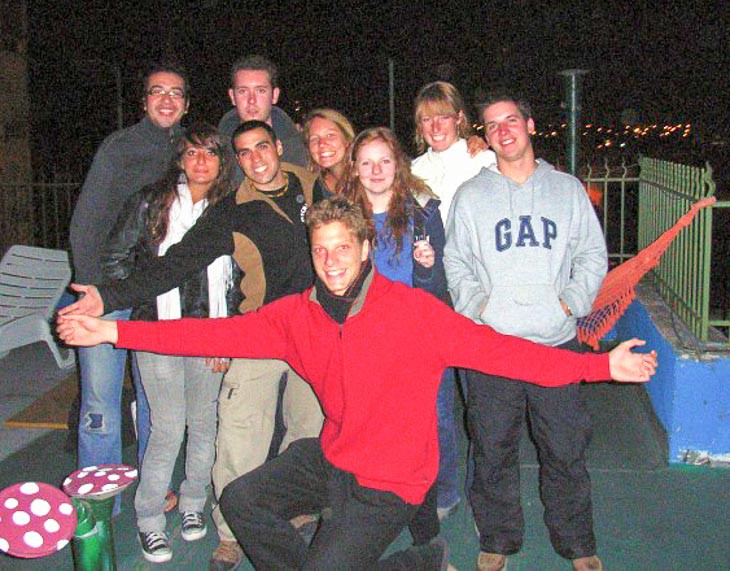 Conclusion: Córdoba is often grossly underestimated and many travelers plan in my opinion way too little time to take in the smaller and greater marvels the region has to offer. Great for shopping, dining and enjoying the local specialties such as Alfajores Caramel biscuits or wild Cuarteto dance parties, Córdoba has much more going for her than can be covered in this blog post. The "Cantito Cordobés", the local dialect and a bustling local economy create a strong regional identity that is fun to study. Needless to say, Argentina currently is a bargain travel destination and you can be sure to get amazing "bang for your buck"- be sure though to bring cash, as black market exchange rates are always a good bit higher than official bank or ATM exchange rates.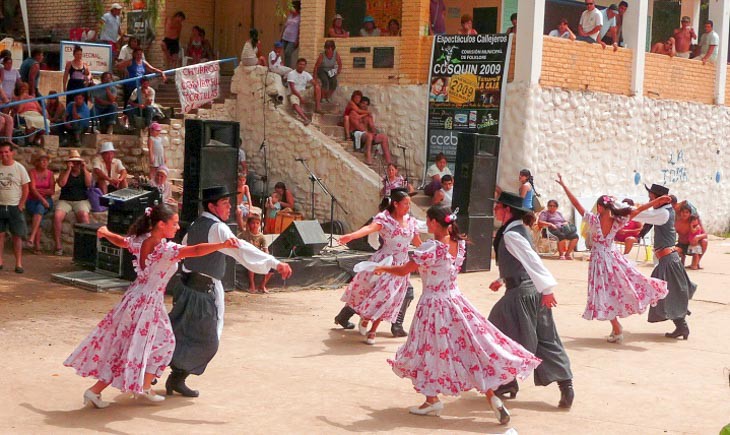 One last word about crime: It's on an appalling rampage in Argentina. It is unfortunately rather likely that you will come across fake bills, pickpockets, ripoff taxi drivers, hostel break-ins and salespeople or even armed robbers on motorcycles, kidnappers, spiked drinks and laced drugs. Especially as a solo traveler, be a 100% on your guard ALL of the time. Places such as bus terminals and markets have reached absurd levels of criminal infestation. That said, if you can handle it, you will have an amazing time and sure enough make lasting memories of deep and colorful enjoyment.
The Grido ice cream franchise has the best Dulce de Leche milkshakes. But do try Dulce de Leche in all its forms.
The Baluch Backpacker Hostel and the Tango Hostel both have great Argentinian BBQ-nights (even for outsiders, and you pay less than at a restaurant).
Go to Boca de Lobo nightclub, it's smack in the center of the bar district.
Cruz neighbourhood is in the northern Suburbs of Córdoba and has the best large multi-floor nightclubs. You should share a cab and make sure to have a local on board, otherwise it could be a little pricey.
Check Facebook groups of the clubs for free entry by way of list registration.
Don't miss the free art expos at Paseo del Buen Pastor and the main building of the university (UNC).
Again: Make sure to bring enough cash and trade it for pesos on the black market (but double check for false bills). Money changers you will encounter at Rivadavia Street cornering 25 de Mayo street, one block from the ground zero city center (Plaza San Martin).
Do not miss the museums of Palacio Ferreira, Emilio Caraffa and Dr. Genro Pérez. They're my favorites and either free or really cheap.
You absolutely should not miss out the Feria de las Artes on weekends from 16-22hs at La Prida street cornering Cañadas street. If you're gonna do one thing only, do this.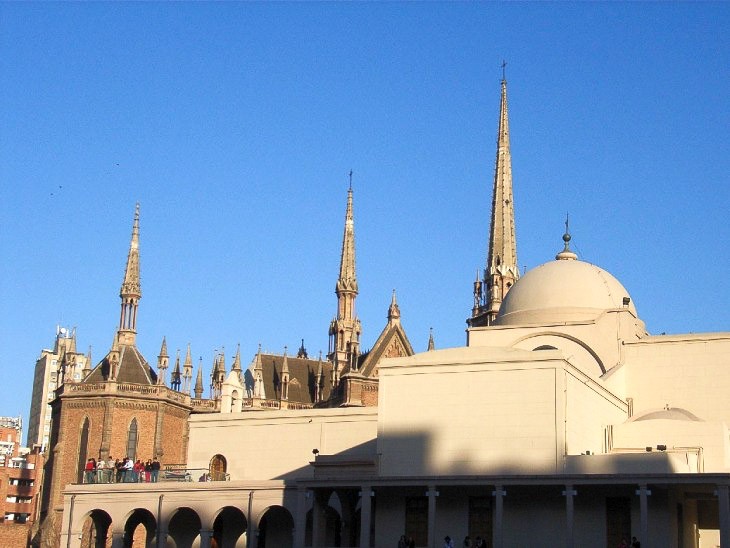 About the author:
Joe Goerbert, business plan wiz and web marketer is an incurable Argentina-Addict and has spent a total of over two years there during his eight years of more or less continuous life as a digital nomad. Unfortunately, his attempts of developing a deeper bond with the country have been consequentially thwarted by the all-out hedonist attitude of the Argentinean government. He told me that as much as he is glad to come back, he is also glad to be able to leave again. Casual travelers though will surely find Argentina a very enriching experience. And for sure, Joe is happy to pass on his knowledge to anyone who is interested in his accumulated wisdoms about Argentina.