The seaside resort Kolobrzeg in Poland
If you plan beach holidays in Poland and are looking for a nice place to stay at the Baltic Sea, consider the seaside resort Kolobrzeg. In this post you will find my experiences in Kolobrzeg and information about the beach, accommodation, prices, the food and my general impression of the Polish town right at the Baltic Sea.
Why Kolobrzeg?
The beach
Kolobrzeg has those long sandy beaches that make you want to spend there every day and just walk along the beach or swim in the water. Admittely the beach was getting more and more crowded when we were there in mid-July, but if you don't stay right at the entry points to the beach and go a bit further up or down, you can still find a spot that is not overly crowded. And since the beach is not only long, but also very wide, this works out just fine.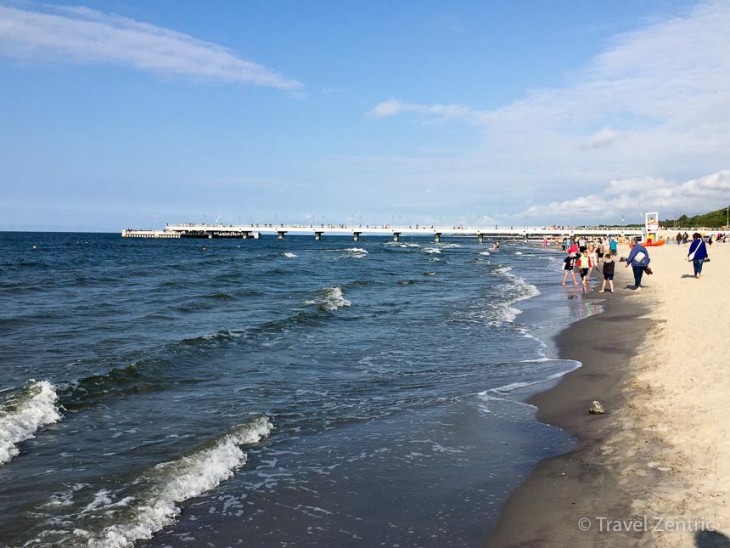 You can find all kind of different activities at the beach. Especially popular seem to be volleyball (with even a tournament on the beach) and soccer.
Well reachable by car
When deciding where to spend a one week break, I looked at all the different options and narrowed it down to the Baltic Sea. It is a 3 hour drive away and seemed to fit all our needs for a one week beach vacation. But where to go exactly? We had been to the German islands of Usedom and Rügen and now considered the Polish part of the Baltic sea. So I turned to my Polish colleagues for advice. One of them recommended Kolobrzeg, which was a great choice and we really loved our stay there.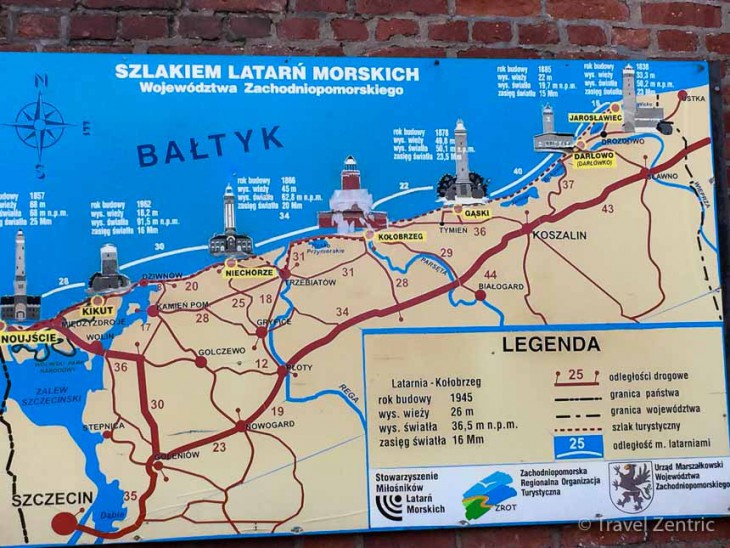 Nevertheless, it was a bit tricky to get there as our navigation system does not have maps of Poland and the mobile internet connection didn't work. The printout of google maps we had was not very good, but we asked some people and it turned out that we were on the right way all along. You can't really get lost.
There is also a train station in town. So if you don't arrive by car, you can also get there by train.
Right size
Kolobrzeg has a good size in terms of that it is big enough to provide plenty of choices concerning restaurants and entertainment, but it is not too crowded. There are quite a few people on the beach, especially on the weekend. But that is to be expected in each seaside resort and one big advantage is that the beach is very wide and people can spread.
Good prices
This is compared to Germany of course. I don't know the prices in other beach resorts in Poland, but here it is possible to have a great vacation at the beach, good quality food and still save money compared to beach resorts at the German part of the Baltic Sea.
The food
If you like fish, you will love it here even more! Yes, of course, it is a beach town and supposedly fresh fish is served. But you get fish here at every corner in a great quality. The fish I mostly saw on the menu were cod, zander, salmon and halibut and probably a few more types. Not to be forgotten shrimps and crabs in garlic sauce. Don't miss out on this!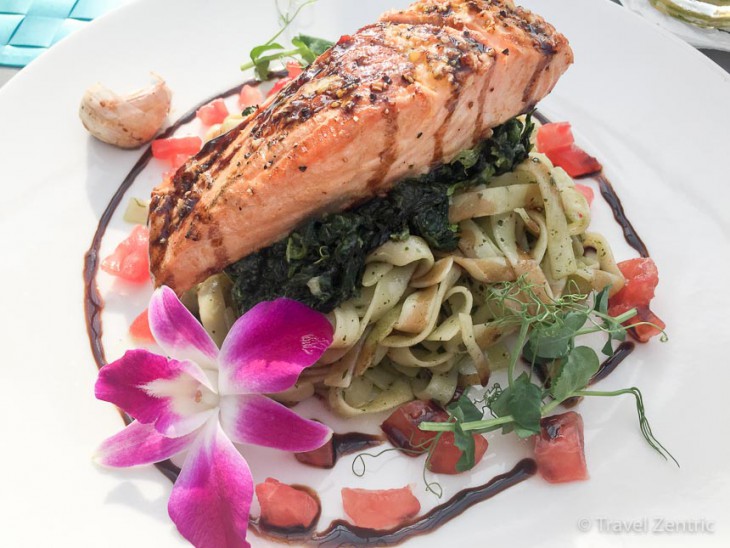 Sights & Activities
Historic Town
The historic city center of Kolobrzeg was rebuilt after the war. It offers a lot of restaurants, pubs and cafés to choose from. Especially close to the city hall you find some good places where you can also eat/drink outside.
The city hall and the dome are well worth a visit. You can even climb the dome to have an overview of the city.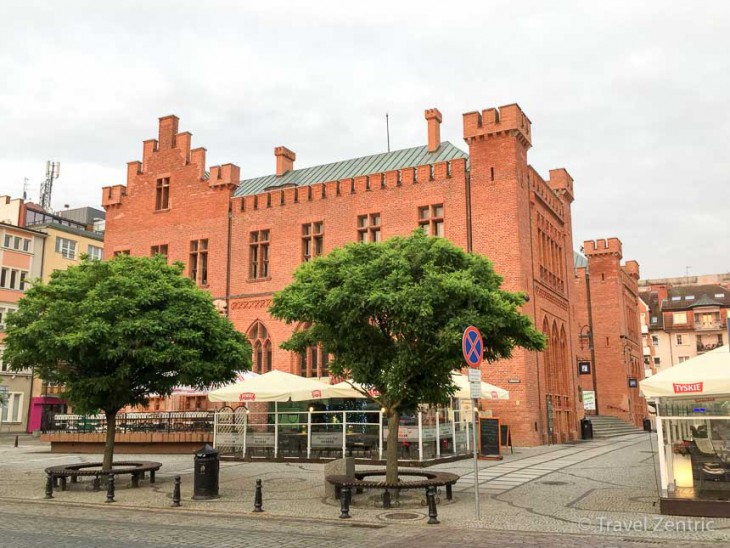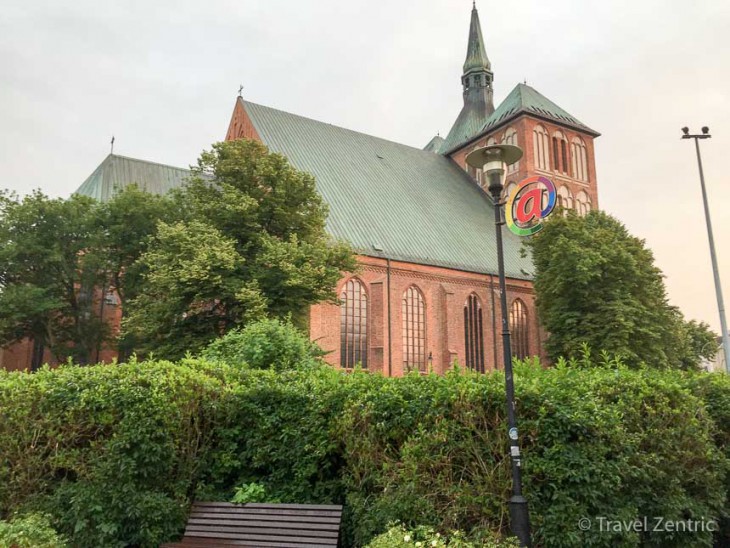 Port / Lighthouse
Actually we only went up the lighthouse and not up the dome. But this is definitely is a view I would not like you to miss out on. From here you have a splendid view of the sea, the beach and the port.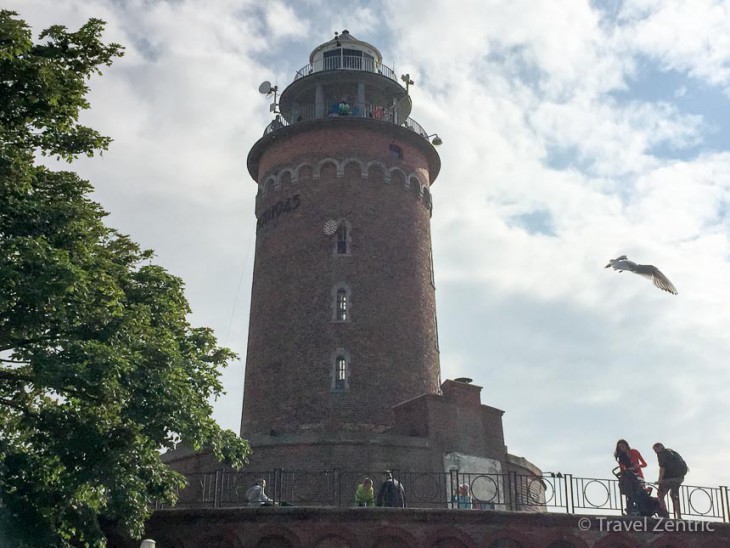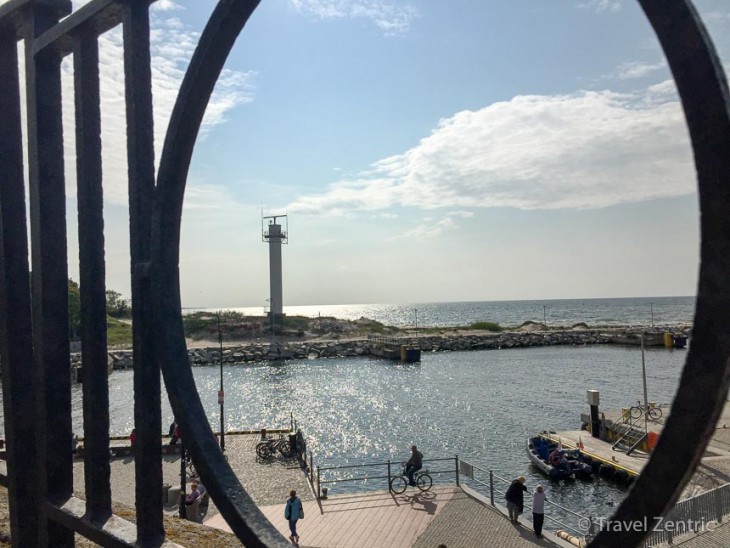 Biking
There are several biking paths in and around Kolobrzeg. A very easy and convenient path is the iodine path that leads along the sea from the port and then eastwards. You can keep biking eastwards e.g. up to Lesna which will take about 3 hours.
Kolobrzeg Dome: entry to the church spire costs about 8 Zloty/2 €, 5 Zloty for kids, all kids up to 7 years enter for free. Opening hours are 10am-4:30pm. A visit after 8pm can be arranged.
The Sunrise Festival: one of the biggest electronic festivals in Poland, usually takes place in July.
Accomodation: e.g. Bog Mar Apartments, that's where we stayed. Newly furnished apartments a 5 minute walk away from the beach or if you prefer a fancy hotel, consider the sister hotel (5*) next door Hotel Aquarius.
Campground: also close to the beach and the park im. Aleksandra Fredry.
Withdrawing money by credit card was easily possible at ATMs. European debit cards/Maestro cards can also be used for payment in stores.
Several supermarkets like Lidl, Kaufland and Netto provide the day-to-day needs.
A solid dinner can cost about 10€ including a drink and sometimes even a soup or a starter.
I had a great time at the beach and in Kolobrzeg and can therefore highly recommed it for a beach vacation in this wonderful little seaside resort.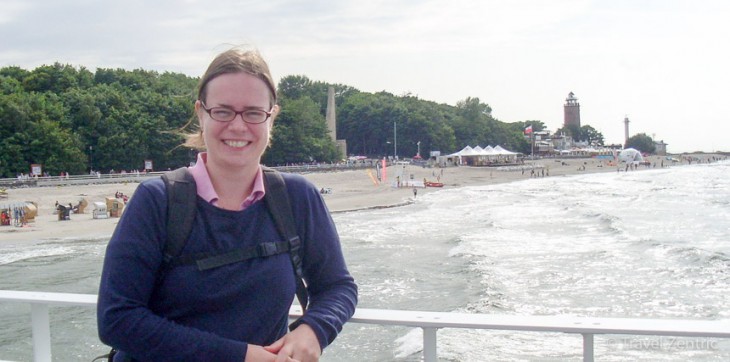 If you stayed in Kolobrzeg or other resorts in Poland, please let me know how you liked it and if you found any new tips that I should add here. If you want to get first hand travel tips from my trips, follow me on facebook or instagram.