Visit San Francisco – the City by the Bay
I have collected my top 10 things to do in order to give you a quick overview of where to go and what to do in San Francisco. After having visited San Francisco for just a couple of days a long time ago I wanted to go back and explore the city for a longer time. I did so for almost two weeks this time and didn't regret it a second, although the city is not exactly a bargain to stay in. But as always there are ways to enjoy the city also for little money and more individually. I can't wait to visit San Francisco the next time.
1 Bike the Golden Gate Bridge
This acticity gets a clear"must do" if you like a little exercise. The bike ride from Embarcadero/Fisherman`s Wharf over the Golden Gate Bridge and down to Sausalito is just great. It takes you along the Bay of San Francisco and is almost flat. When you come closer to the bridge there are two hills to bike up, but apart from that it's an easy ride. It does stretch along the bay, so plan at least 4-5 hours if you want to bike over the bridge and then down to Sausalito. From there you can take the ferry back to Fisherman's Wharf or to the Ferry Building.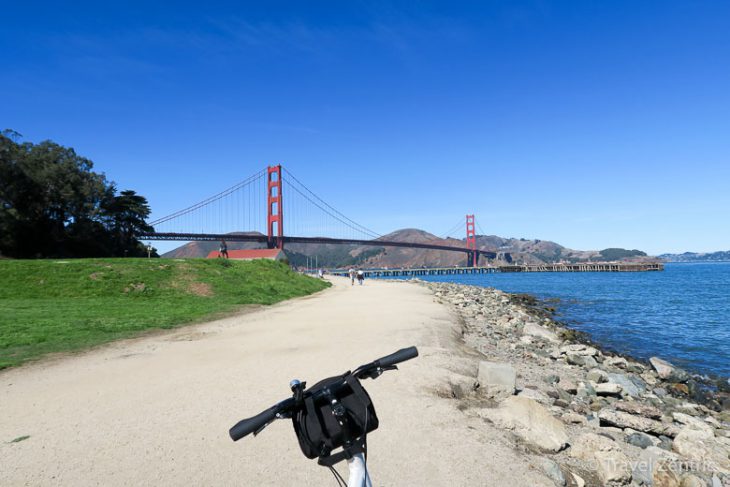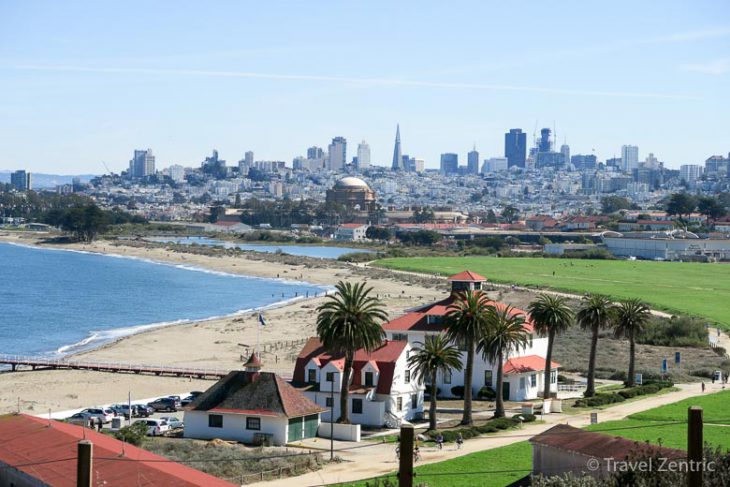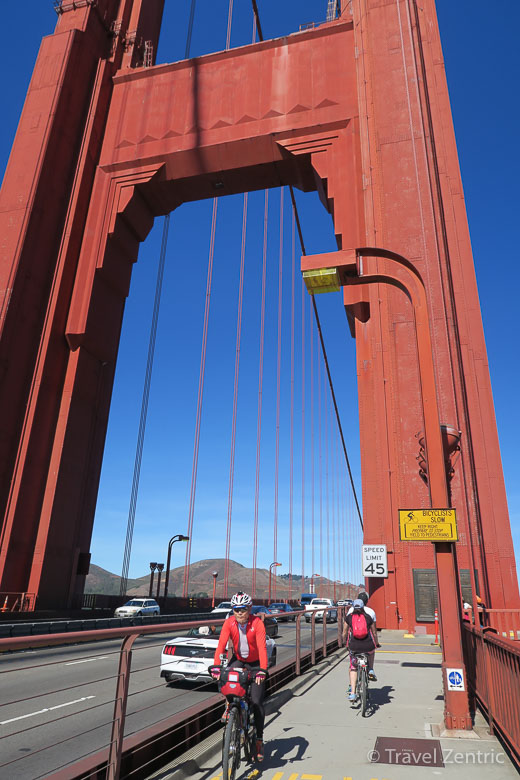 2 Spend a day in the Golden Gate Park or at Lands End
The Golden Gate Park is great to escape the city hustle for a day. You can actually drive through it by car, although I would highly recommend renting a bike here as well. There are several areas to just relax. You can also play tennis or visit the Botanical Gardens. Really neat is the Japanese Tea Garden, which takes about 20 minutes to tour. A perfect spot for your afternoon tea. When you exit the Golden Gate Park at the seaside, you will see the Cliff House to your right. Unfortunately, it's not possible to bike beyond that point, unless you want to carry your bike up some stairs. But do take time to walk around Lands End or up to the Cliff house.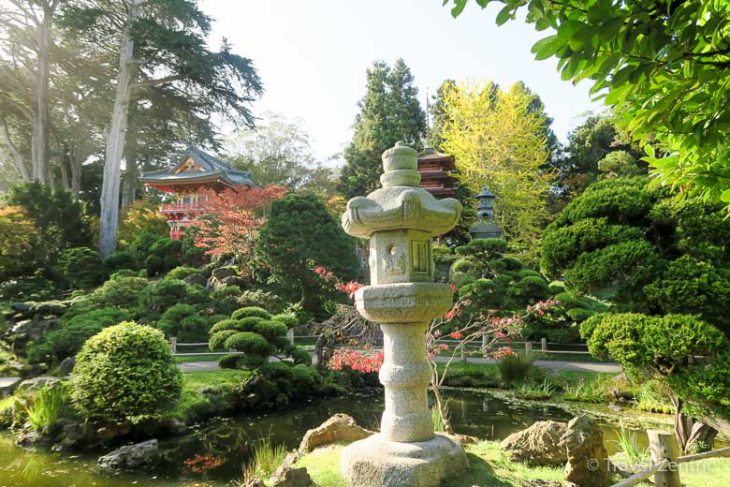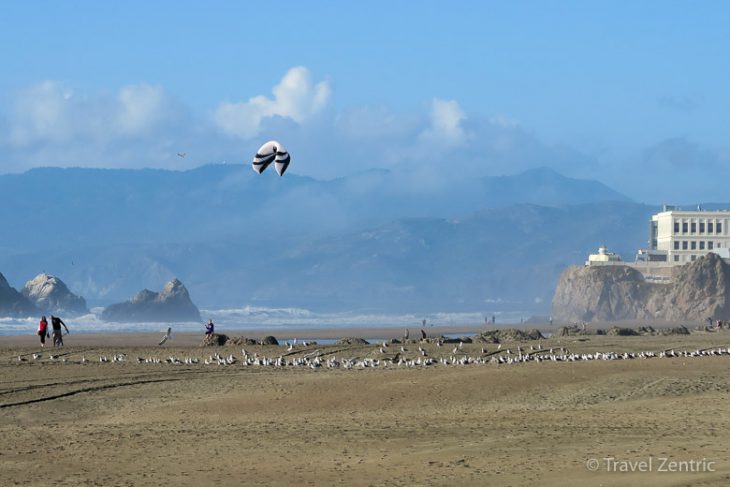 3 Visit Muir Woods
The Muir Woods National Park just outside of San Francisco (approx. a 20 minute drive) is something I really wanted to see and looked for ways to getting there individually/ by public transport. There is a possibility in high season and during weekends to take a shuttle bus from Sausalito (to Sausalito you can take the ferry). Unfortunately, I had to go on a weekday in off-season and thus was forced to look for other options. That's why I searched for an organized tour that will give me the best value and which has good recommendations and came across Best Bay Tours who offer a combined day tour of the Muir Woods and Sonoma Valley wine tasting (see point 4). I can highly recommend that if you don't want to rent a car and still want to see some nearby parks and regions.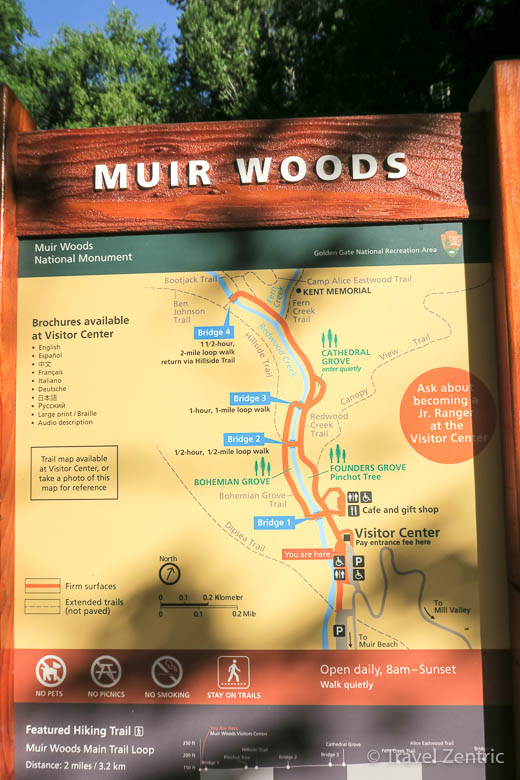 Our driver stayed in the car, but had explained the 60 minute walk, which gave us a short impression of the redwood trees and the forest in general. You can get more information at the Visitor's Center at the entrance of the park. You can easily spend there half a day or a day. It wasn't a real hike, but gave a good impression of the trees and atmosphere of the park.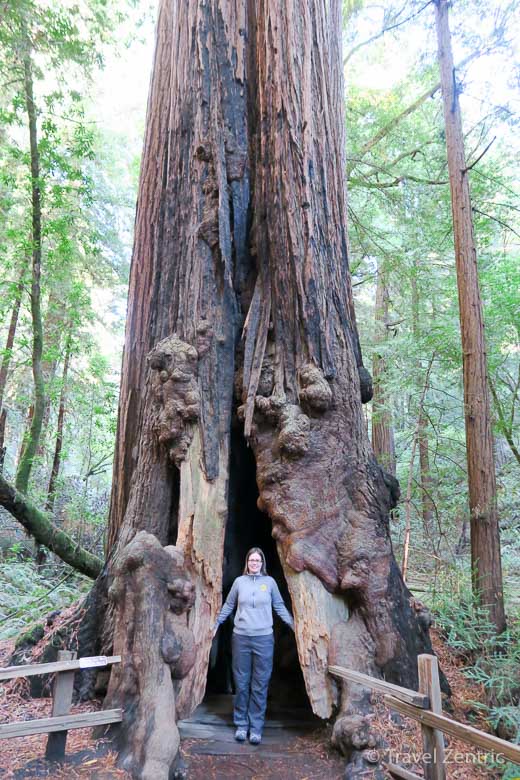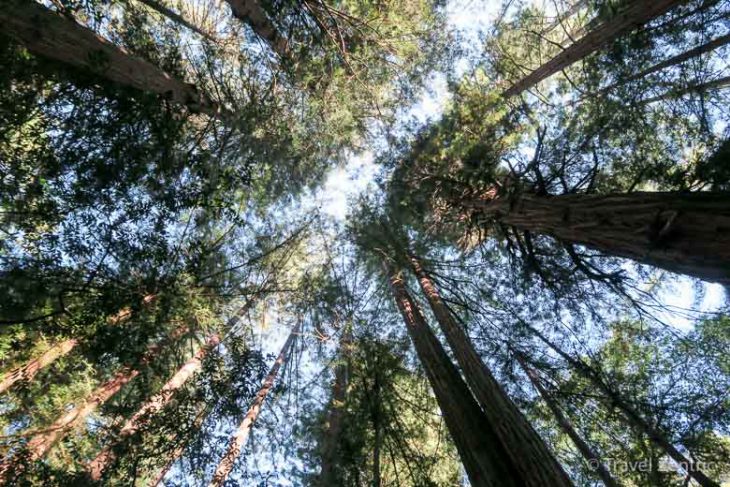 4 Make a Tour of the Sonoma Valley Wineries
So far I had only heard about the California wine regions, but didn't know any specific wines or regions. To my mind Napa Valley actually came first. So I had a look online at what was recommended and if I should do a combined Muir Woods/Sonoma Valley tour or rather go to Napa Valley and Muir Woods separately. What I found was that Napa Valley tours seem to be much more luxurious and exquisite. Sonoma Valley in comparison is supposed to be more laid back and not as hyped. So the Muir Woods/Sonoma Valley combo seemed like a good choice for me, which in retrospect it was indeed.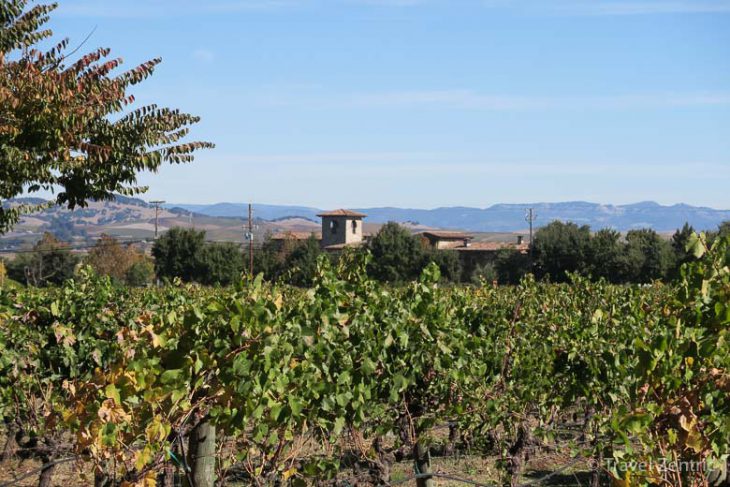 Cline Winery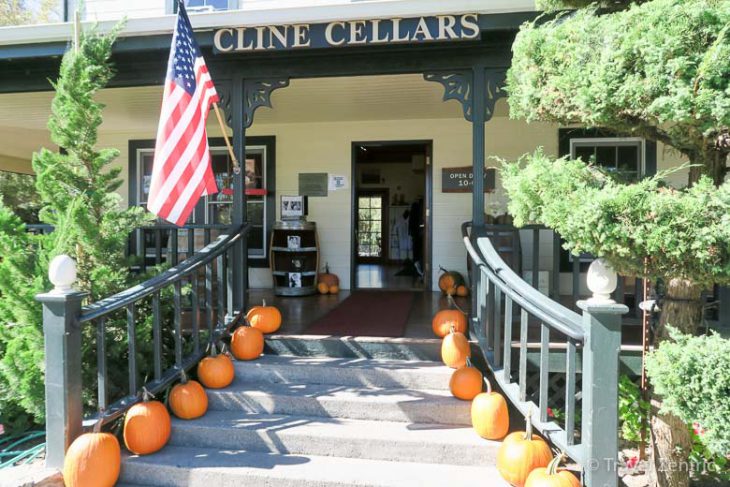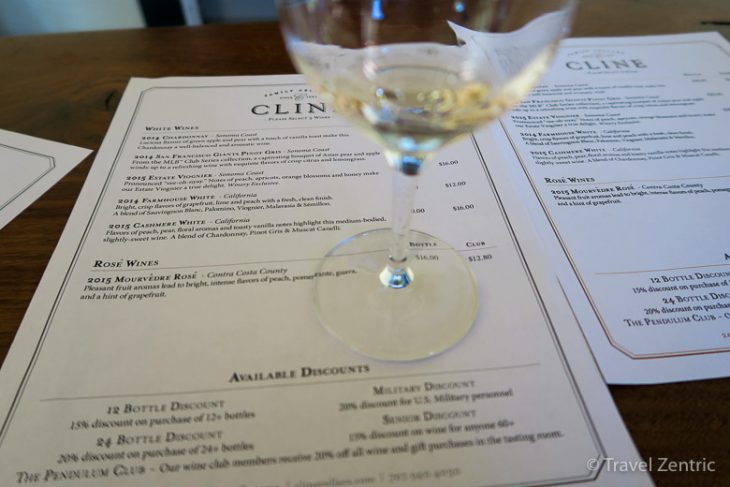 The group was mixed with people from the US and around the world, small (11 people) and our Scottish-American driver went out of his way to give us background info about San Francisco and the valley. We went to three wineries (Cline, Homewood and Jacuzzi), from which I would recommend Cline for the wine as well as the setting of the winery and Homewood, which is a small winery with a great choice of wines.
Homewood Winery
We actually met Dave, the owner, shortly and it seems to be a real passion business for him. The wines were good and they ship within the US if you want to buy more than you can carry.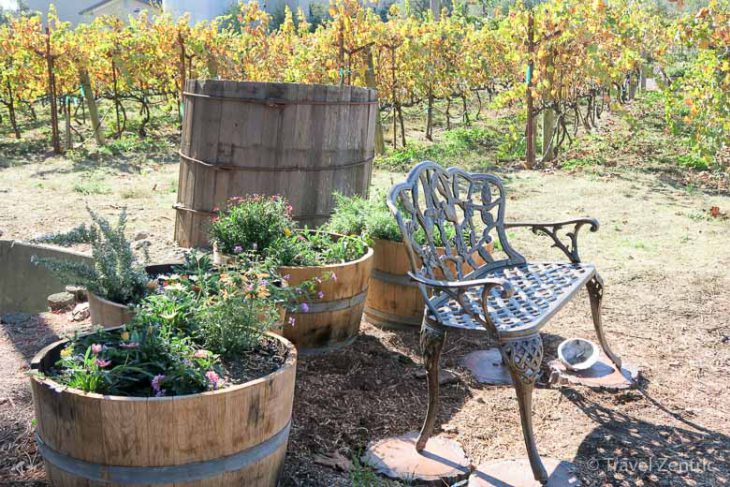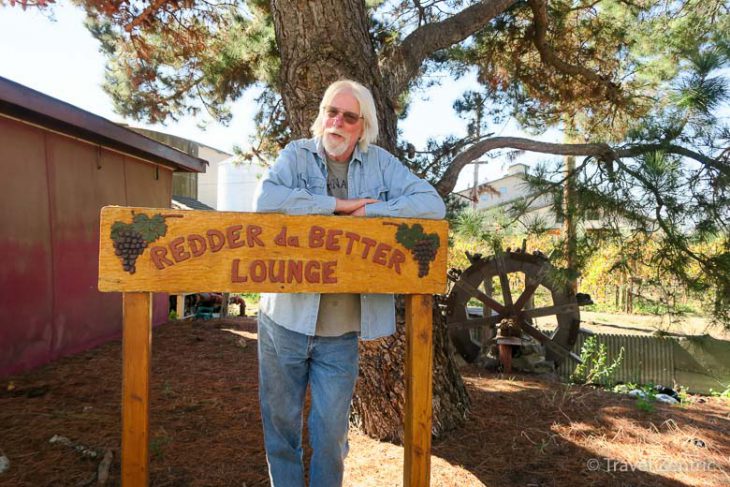 Jacuzzi Winery
The setting itself is not as impressive as Clines, but Homewood is authentic whereas Jacuzzi seemed more standardized and visited also by larger groups. But taste is different and you might just like the wines there better. Try it out. They do also offer different olive oils. Knowing olive oils from Greece and Turkey etc. these were not for me. But overall in my opinion you can't go wrong with this tour.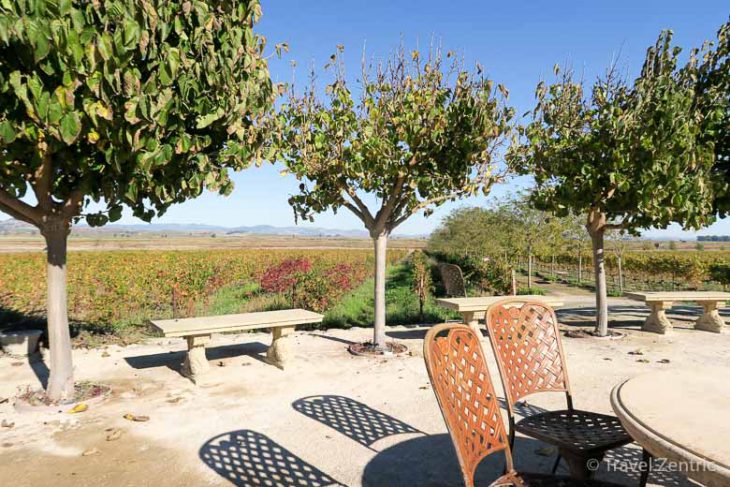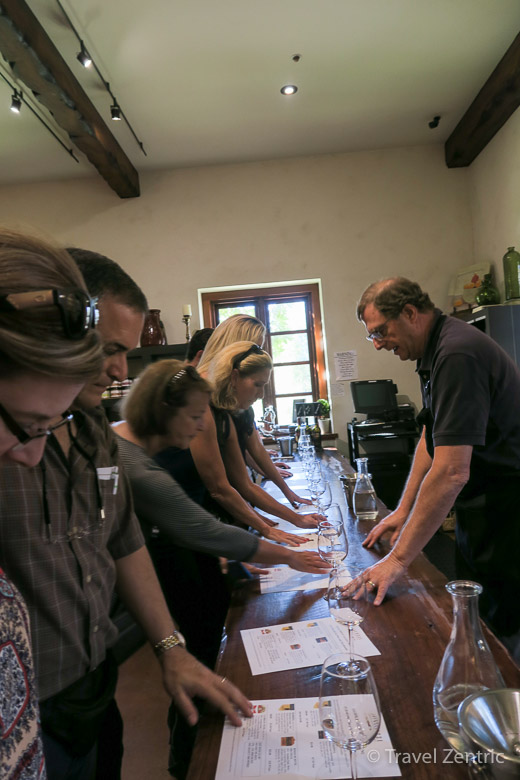 5 Visit the Mission District & Dolores Park
The name Mission District stems from an actual mission. The oldest original intact mission (survived both SF earthquakes) is Mission Dolores right next to Dolores Park. Go check it out when you have the time. Dolores Park has an amazing view over downtown San Francisco. People hang out there, have BBQs and drinks (although alcohol is officially not allowed, but usually overlooked by the police here).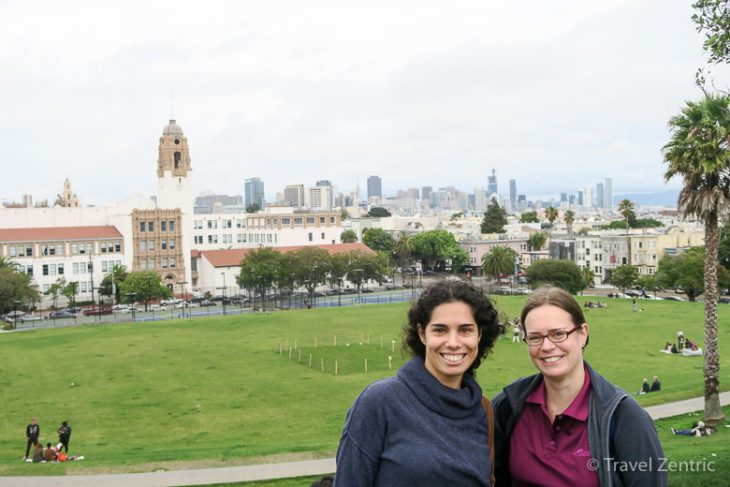 The Mission District is also known for good food, especially the Mexican Taquerias are really excellent. Apparently the restaurant called La Tacqueria is very good, but I haven't tried it myself. I went together with a friend who showed me the geat spots of this district to a small, inexpensive and good Tacqueria on Mission Street. Mateo's Tacqueria. Dig in!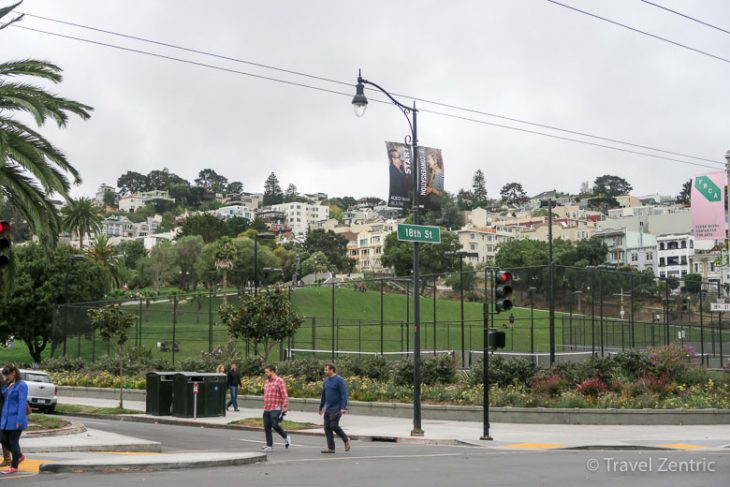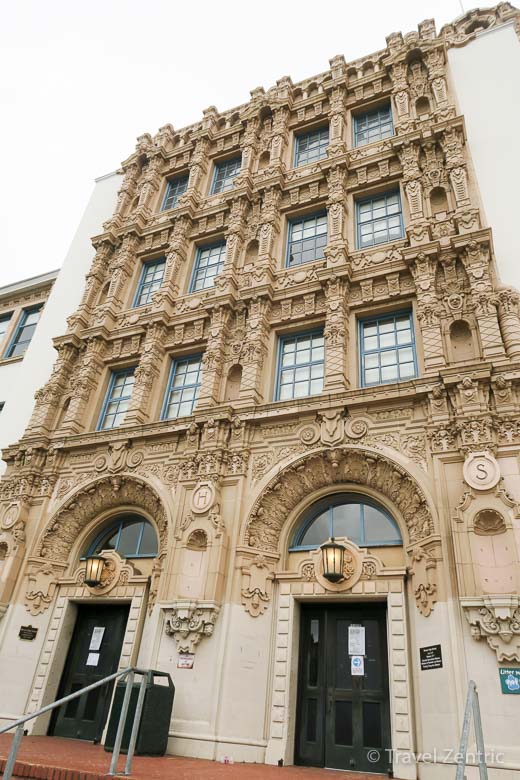 6 Ride a Cable Car
Figure that! I actually tried not to do that, but was stuck on the bottom of a hill where only a cable car could bring me back fast to Market Street. So I took this most expensive form of transportation and paid 7 € for a 10 minute ride. Ha! But it was fun and is a must do in San Francisco at least once. By the way, if you have a pass for the municipal trains/buses you can also ride the cable car. So that might be a better option for the budget minded traveller. Down at Market Street were long queues for taking the cable car. If you just hop on a cable car on the way (they stop at the junction of two streets), you actually don't have to queue for it. Enjoy the ride :)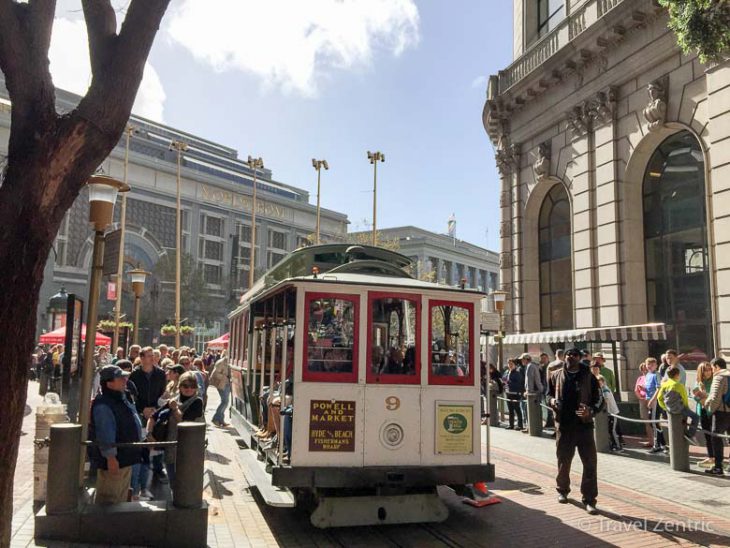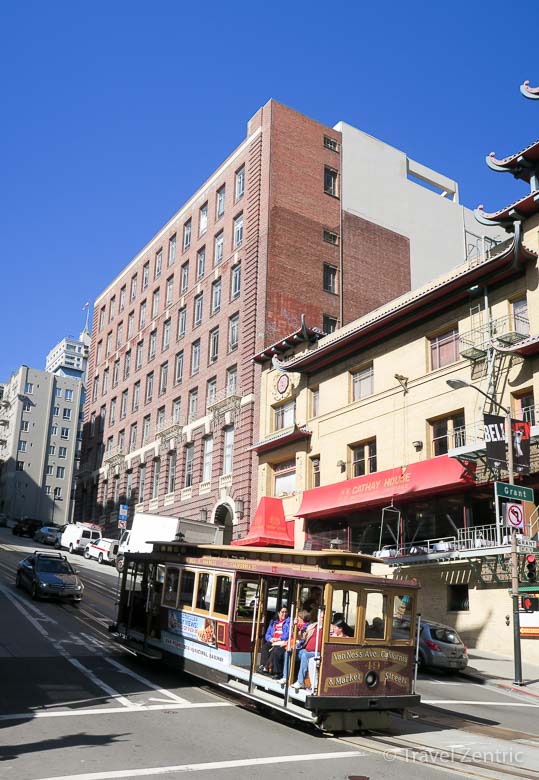 7 Visit the Coit Tower, Lombard Street & Fisherman's Wharf
The Coit Tower
The Coit Tower is a great way to get a view of San Francisco from above. I walked up there from Chinatown, but you can also drive up. They have a parking lot up there.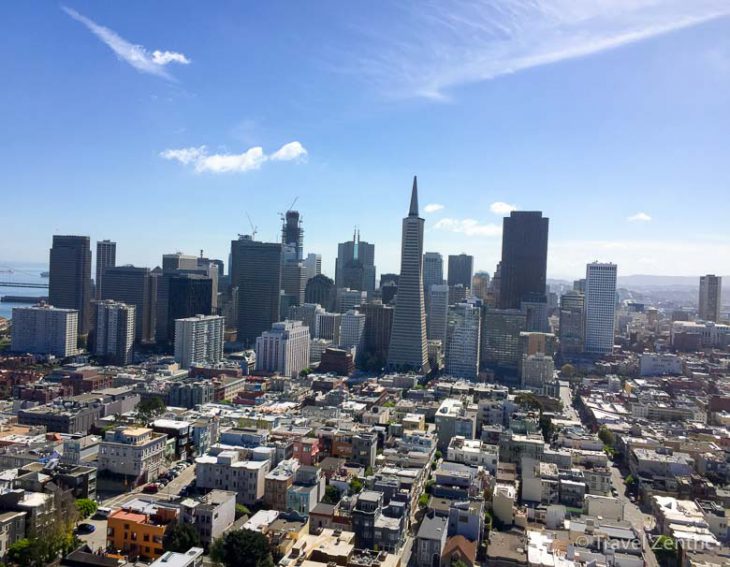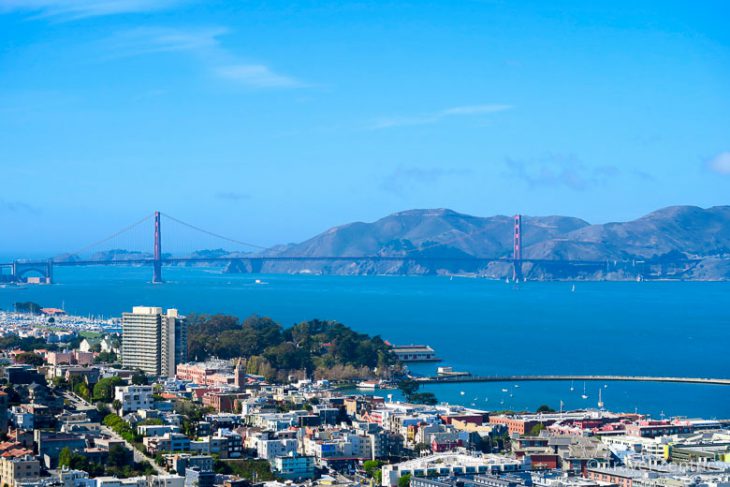 Lombard Street
Lombard Street or the world's crookedest street is another great sightseeing spot as it gives you a view of the bay, the Coit Tower and the city. You might wanna drive or walk down from the top and not the other way down (as I did when I walked up from Coit Tower). Actually when you want to drive by car that only works one way anyway for the crookedest part. So check this before going.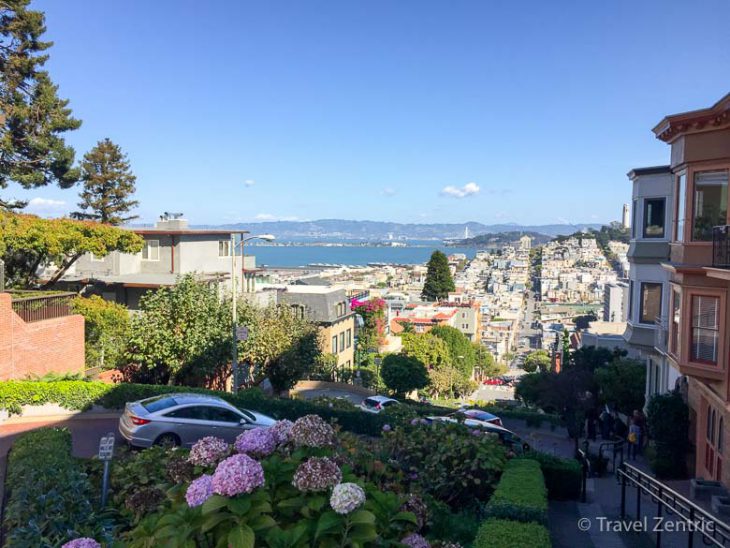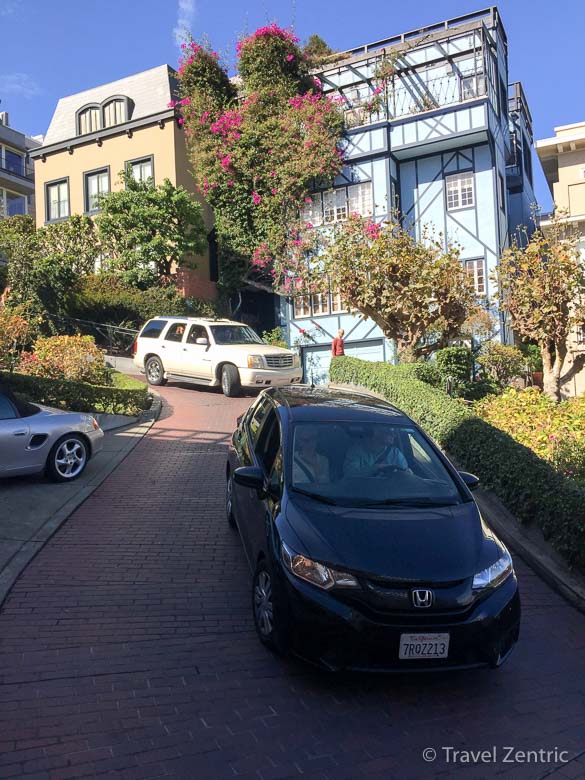 Fisherman's Wharf
From my point of view Fisherman's Wharf is the most touristic place in San Francisco. Some of the locals say that the best part of Fisherman's Wharf are the Food Trucks close to the Wharf! A recommendation I got was to try the fish and chips from the Codmother Fish and Chips. I didn't get the chance. Please let me know if you do try it. I will do so next time. Apart from the restaurants at the Wharf and the Hard Rock Café you can find some souvenir shops there.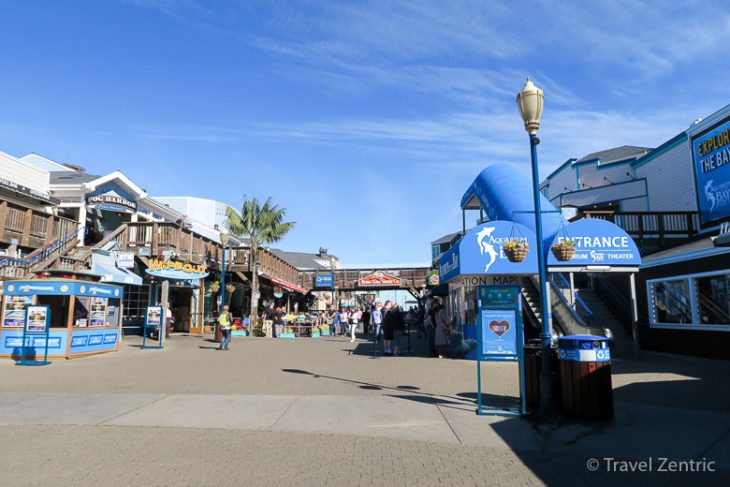 If you go to the very end you get to Pier 39. Here usually lie many sea lions in close proximity and sunbathe. I guess you have already heard of them. This you shouldn't miss either, but you will probably stumble upon the pier anyway at some point during your visit.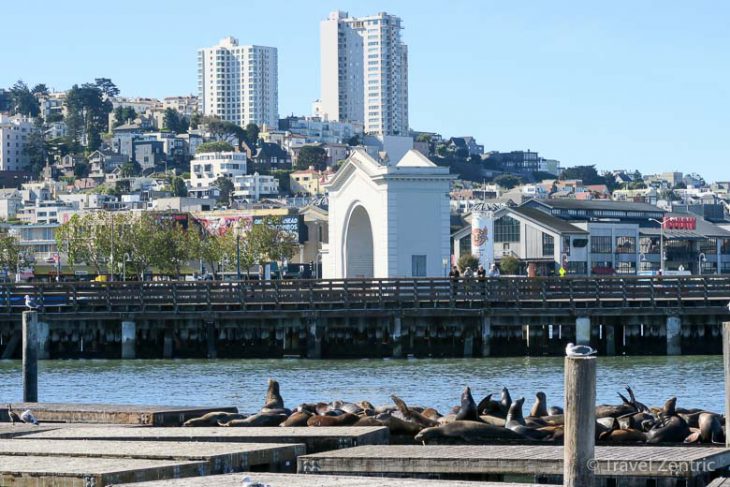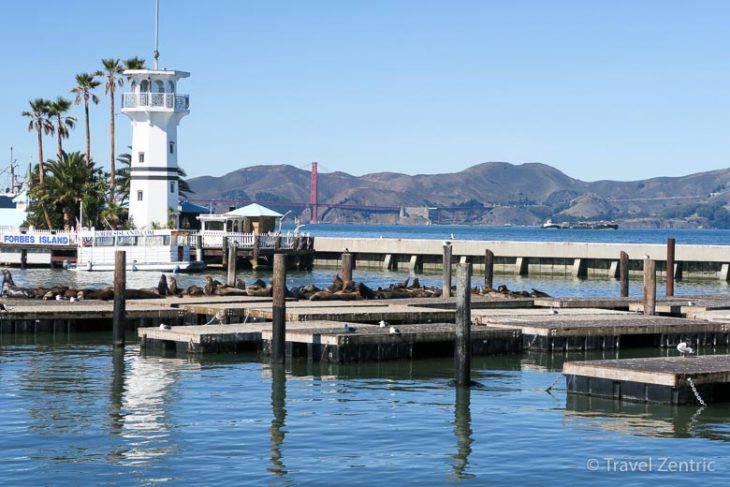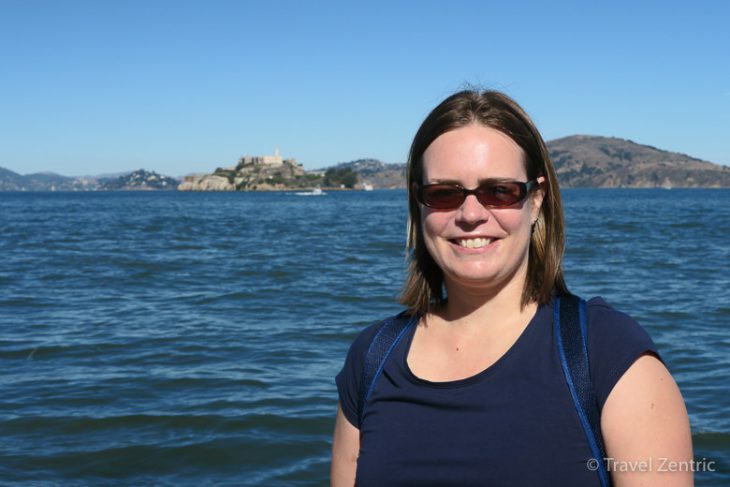 8 Have lunch or dinner in Chinatown
You can find a large Chinese community in San Francisco. Chinatown actually is the largest Chinese community outside of China. Impressive and it's fun to get lost in the alleys of Chinatown, discover some Chinese buildings (such as the Sing Chong Building on Grant Avenue or the Chinatown Dragon Gate) and – of course to try the cuisine!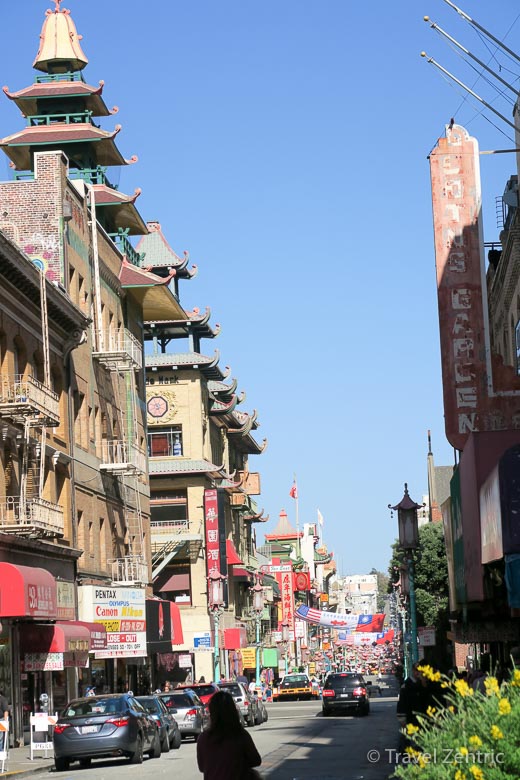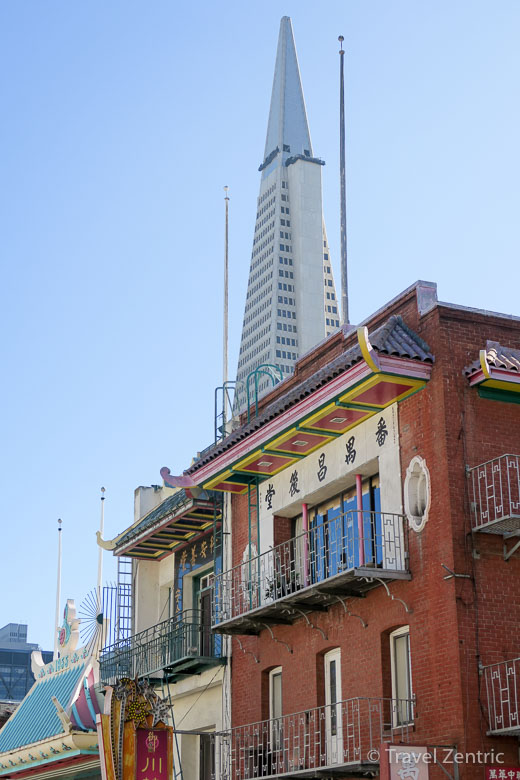 I followed a recommendation and went to the House of Nanking. I got there a little bit before noon which was good, because it filled up fast. There were a lot of Chinese people as well as tourists. The waiter recommended their famous Sesame Chicken which I took. It was a good choice, well cooked and a huge portion.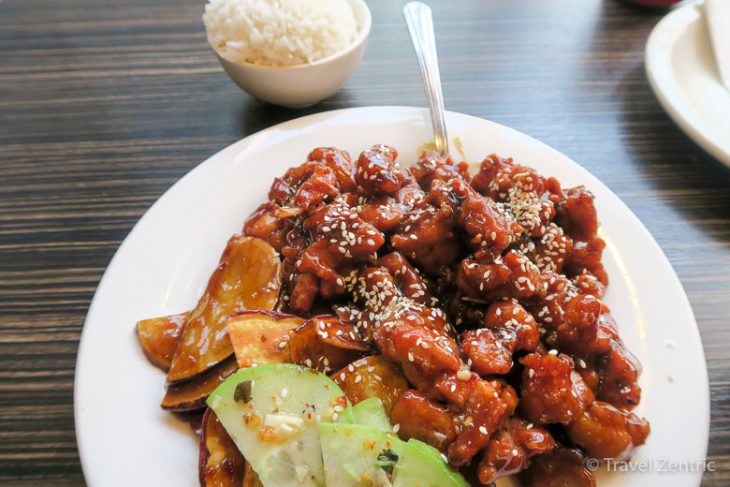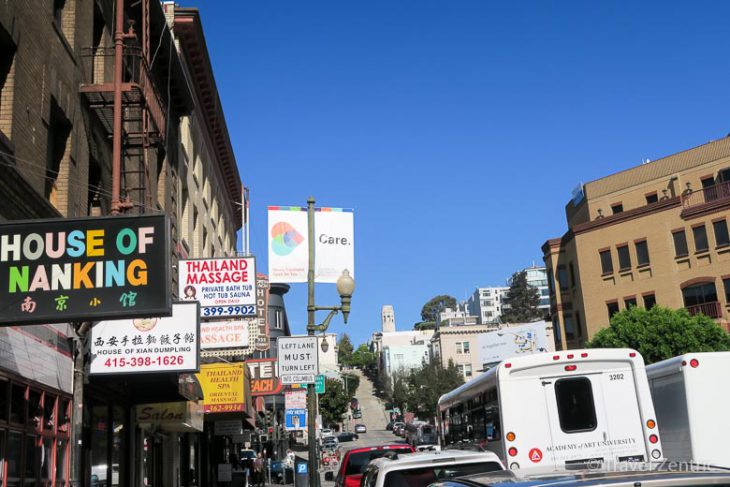 Apart from the food you can find lots of souvenir stores and stock up on some Asian decor for your home or business.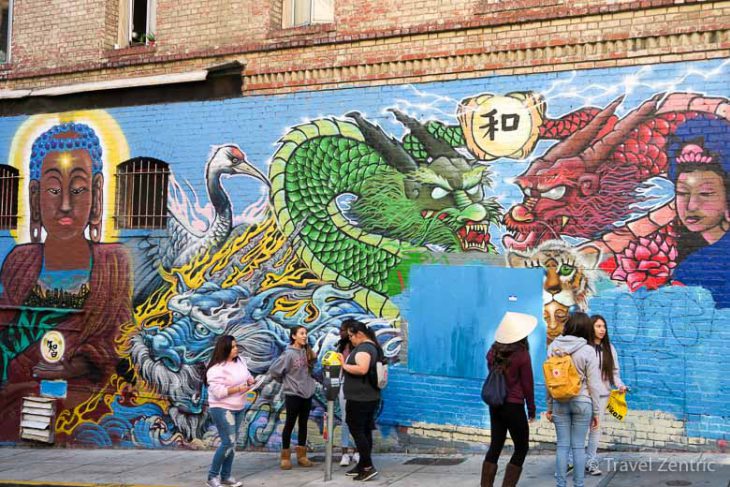 9 Make a tour of the University of California (Berkeley)
When I visited Boston, I went to the Harvard campus. In San Francisco Stanford and Berkeley come to mind.  Since I had met Maria in the Seychelles this year and she happens to be an alumna of Berkely, the choice was easy. Maria took time out of her short weekend to show me around San Francisco and the Berkeley campus. Thanks a million for that!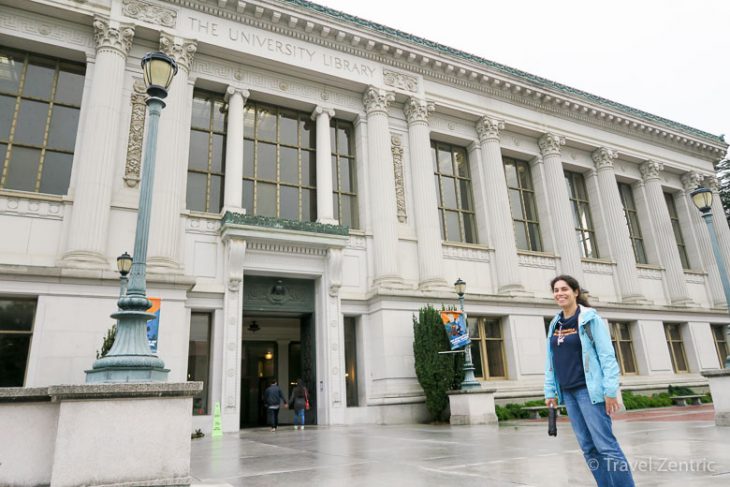 It was raining quite a bit when I went out to Berkeley by metro, although it did stop when we started the campus tour. Perfect timing. I noticed that there are quite some green areas. It's relaxing to walk among the tall trees. Due to the recent rain the air was fresh and crisp.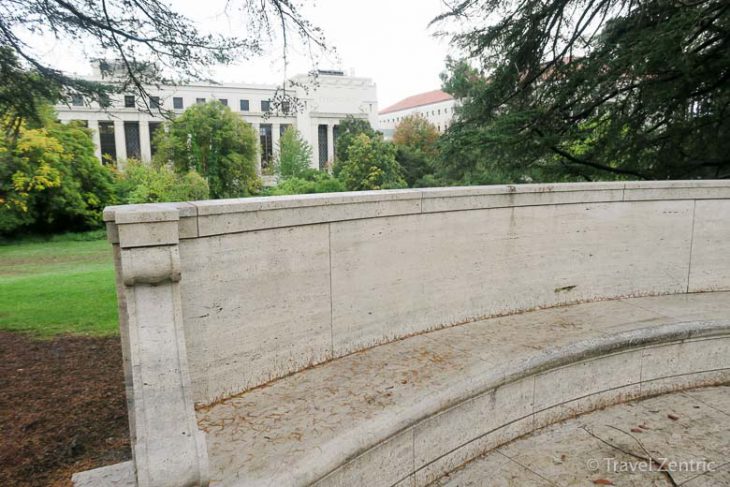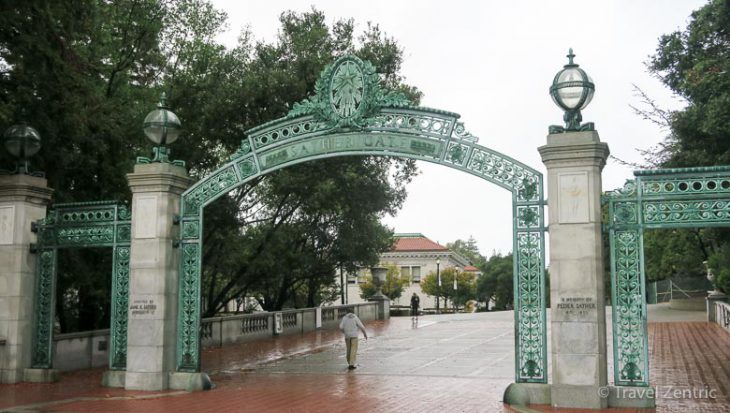 So what is there to see on campus? Maria showed me the main building and all the other different buildings further up the hill which host the different areas of study. Apparently the architecture building is not really an architectural highlight. What is definitely worth seeing is the library. The study hall is very impressive.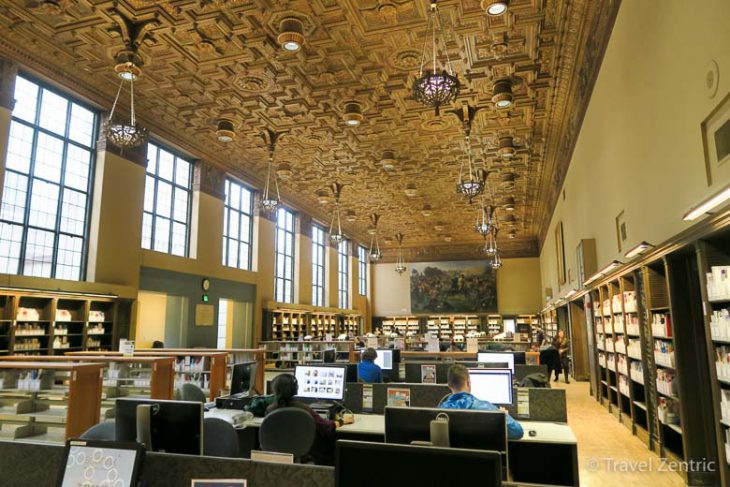 If you want to get a good view over San Francisco and the Golden Gate Bridge, you can go up the Sather Tower (the Campanile). When we were there it was already closed, but we could also see the Golden Gate Bridge and the Bay from the bottom of the tower.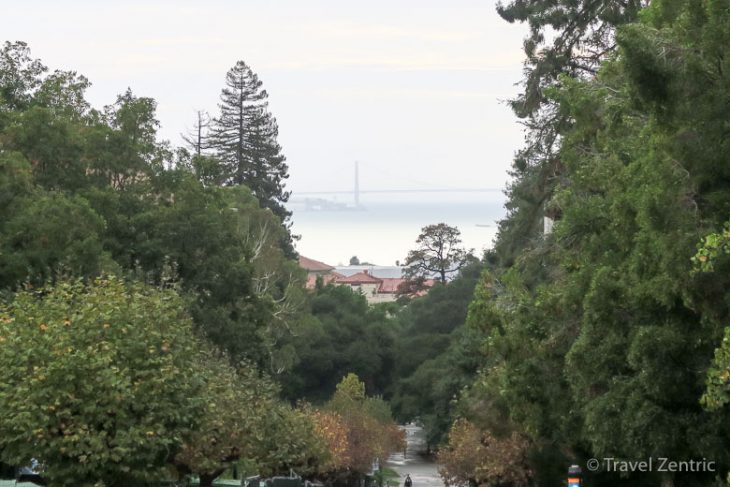 Do take time to stop at the Freedom of Speech cafe. The café is dedicated to Mario Savio who inspired a lot of other students in the struggle to reach freedom of speech at the university in the 1960s. At the University of California there still is a lot of participation on- and off-campus and students continue to fight for the freedom of speech – a virtue important to keep alive especially in times like these.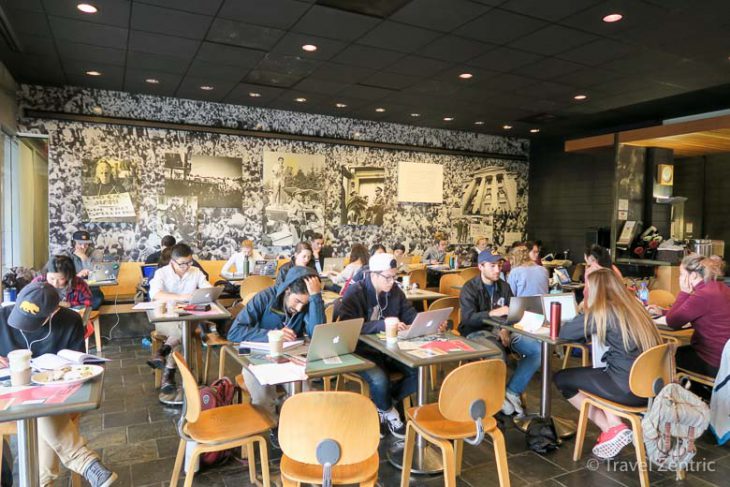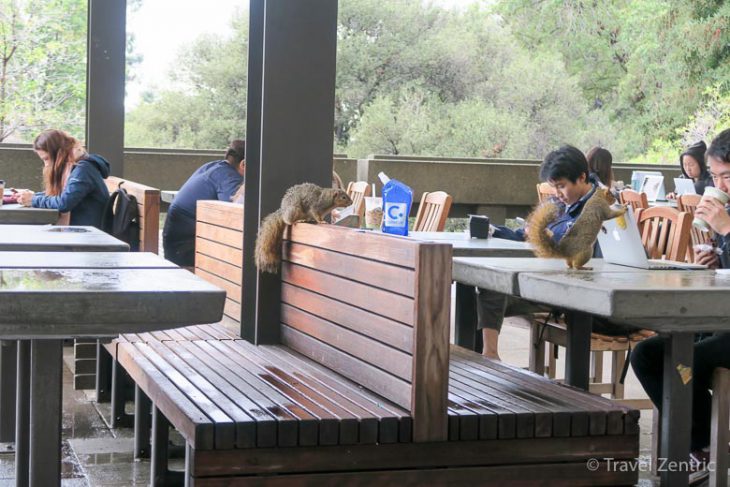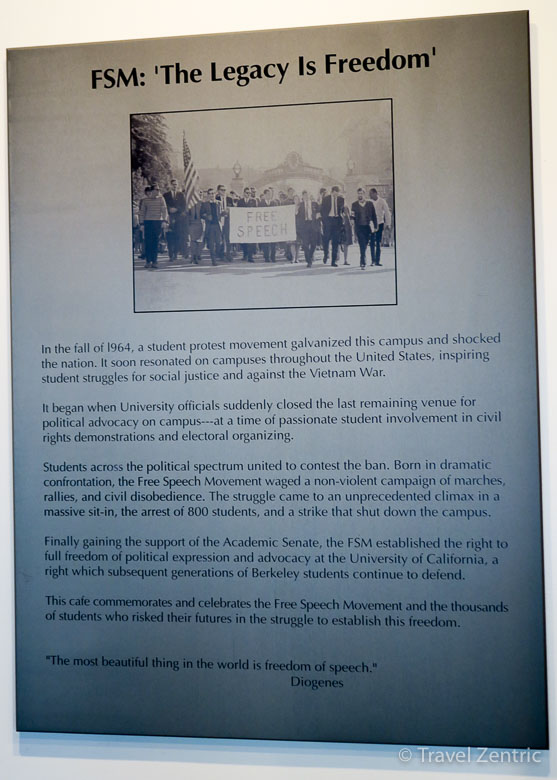 10 Go shopping at Union Square
In the whole area around Union Square and down on Market Street you find lots of possibilities to shop, either in the larger brand stores or in smaller shops. If you want to get a local SIM card, you can get one e.g. at the AT&T store next to Powell Station (metro) or at the T-Mobile store on 399 Market Street.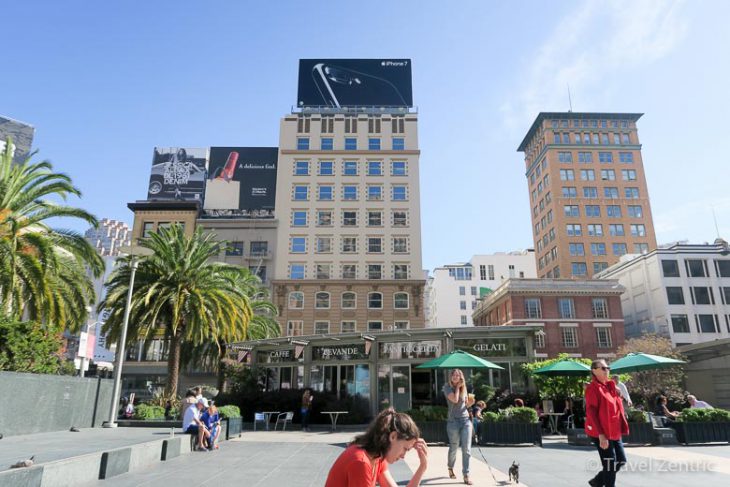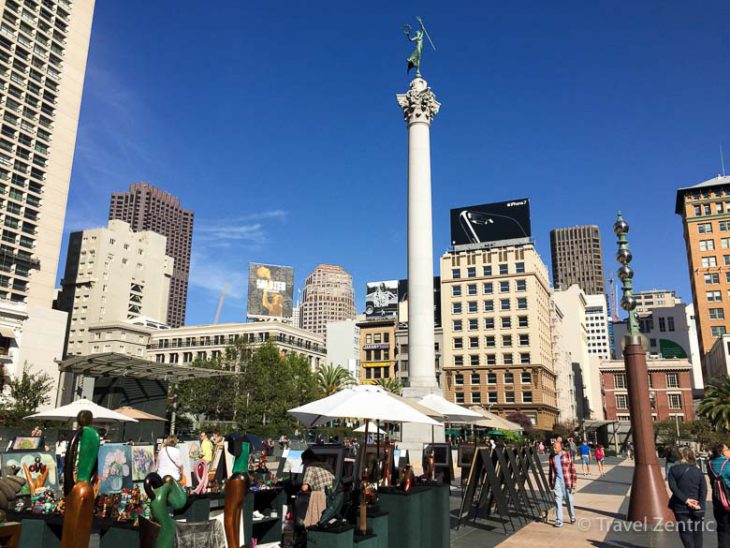 Good to Know:
There is Alcatraz I haven't mentioned. You should definitely go if you are interested! Best is to book the ticket weeks in advance. It sells out quick.
If you plan on visiting more than 2 National Parks and drive your own vehicle an annual pass for the National Parks might be a good deal for you. It costs 80 US $ for a whole year (not calendar year).

How to get to Muir Woods:

take the ferry to Sausalito and the shuttle bus in summer or on weekends to the Muir Woods National Park entrance; check schedule for weekdays (only in summer)
rent a car and drive there
join a tour; e.g. the muir woods & Sonoma Valley tour (e.g. Best Bay Area Tours)

Go to Embarcadero to catch a boat from there or for some decent food options: a cheesery, homemade icecream or other specialties (on Tuesday/Thursday/Saturday until 2pm there is additionally the farmer's market outside)
Get great Korean food in San Francisco at the junction of Taylor & Post Streets
If you want to eat a good burger, try out Super Duper Burger on Market Street!
If you stop in Sonoma, have some cheese and wine at the Cheese Factory or some homemade ice cream from one of the many ice cream stores around the square.
Try the excellent warm and homemade apple cider at Muir Woods National Park Visitor's Center gift shop.

Ferry prices from Sausalito to Fisherman's Wharf (10$)/ to the Ferry Buidling (11,75$)
rent a bike at Post Street for 22$ per day. They offered me a second rental for 18$ per day.
At Golden Gate Park I paid 20$ for 2 hours (Bay City Bike Rental, e.g. 1669 Haight Street)
Metro: easy and convenient to use; especially if you want to go to/from the airport;
how to get a metro ticket (a little different system): look up destination and amount needed for destination, enter cash or credit card into machine, print ticket, done :)
Getting money at the airport: look for an ATM on the level where the BART leaves. The cost is 1.50$ at Bank of America which is even cheaper than downtown.
I bought a local SIM card at T-Mobile (at 399 Market Street, but you might also want to consider other carriers (e.g. AT&T close to Powell metro station). The cheapest prepaid option at T-Mobile was 50$ for 5 GB incl. telephone service and can once be upgraded for 10$ to 10GB data volume. Very good service! They let me check the data coverage map for my trip. Aditionally, you might wanna use google maps offline service if you want to use your mobile/google maps as a navigation system as well. Worked well for me!