Become Travel Zentric!
Do you sometimes think that you want to travel more, but for some reason don't find the time? Or wonder why others are almost constantly on the road and are excited about their splendid vacation in Hawaii here or that weekend in Rome there? How do they even finance that?
In this article I want to reflect on those issues and suggest some ways to overcome them and become travel zentric, in order to use valuable lifetime to travel.  For me this does not work all the time either, but by reminding myself from time to time what is important and what my goals are in regards to traveling and life it can help to get a clearer picture and act accordingly.
Don't miss out on new cultures, people and experiences
Let's tackle the "why" before we look at the "how". Why travel more? First of all, answering this question is very personal and everybody has to answer for themselves, how to spend their life and free time. From my personal experience, traveling does not only make me happier and more open to change. I also get to experience myself better as well as new cultures and people of course. To me there is not much more exciting than planning a new trip and then actually going!
How about you? What do you want out of life?
So from my opinion traveling means movement in any way in order to enjoy what the world has to offer. And a lot of times it is not just about going (in the physical sense), but about arriving and experiencing. The connections made with others in combination with new impressions give me a sense of aliveness.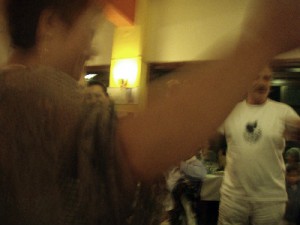 Like this time when I was invited to a wedding in Greece. Some marvelous days and great memories.
The more you have traveled, the less you will ask about the why. Rather, the question will be "when can I go again"?
"I have no time!"
Time is a funny thing. The time before the vacation always seems to be way too long whereas the time during the vacation seems to fly by. The same seems to be true for weekends. So what can you do about it? Not much for the personal perception I am afraid.
But the prerequisite of having time to travel is making time for travel. Sounds easy, but putting it into practice requires prioritization and a little planning. Also of course it depends on your personal situation. Some people work longer hours and can take those hours/days off later and others work 3 weeks in a row and then have a week off. Most of us probably have a 40 (or more) hours work week. Here you have to get a little creative and find ways to plan your travel time in a way that suits you personally.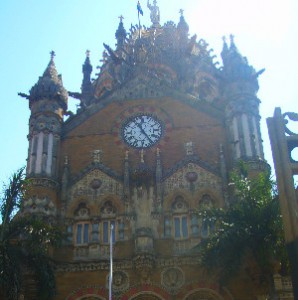 Specifically, have a look at all the vacation days, public holidays and overtime you have and can arrange for traveling. Planning ahead can help you tremendously in arranging several shorter and longer vacation periods during the year.
Some ways to make time for a longer trip are also to take a sabbatical, to use time in-between jobs (one of my favorites) or to resign your job, e.g. in order to go on a world-trip.
Not enough money?
Now, you might want to argue that you "don't have enough money"!? Money is essential, but maybe you don't need as much as you think?
Define your trip and get an idea about prices
What are your priorities? Does it have to be the 4 or 5 star hotel or is a hostel or private room (e.g. via airbnb) also an option? Do you plan for a biking tour along a river, a roadtrip through Australia or a relaxed vacation in Spain? The better you know what you want to do and where your priorities are, the easier it will get to organize your trip and actually go. At the end of my articles about my travel tours, I provide some tips concerning e.g. cost of transportation, accommodation or food in order to make the planning part easier and the actual adventure more about the experience.
Check different possibilities to save money
Work and travel
If you are young and just started working or studying, you might not have much money. Maybe work and travel is an option? Or to work on a cruise ship or as an au pair? For me to work as an au pair was the perfect way. I got to experience the culture while living at a local family. And although I didn't have much money, I saved a lot of it for traveling, because all the living expenses were covered. There can be many more options, which depend on your skills and goals. Essentially, look to find a work that you either do well already or really want to do.
Budget travel
If you want to travel soon, start to look for ways to cut down on some expenses. Once your flight is paid for, the biggest expense usually is accommodation, transport or food. In order to keep theses costs down, consider to use services such as airbnb or housesitting. This will then also lead to the possibility to cook on your own and save again.
Also transport costs can vary a lot. Sometimes a cheap flight is the better option than spending 2 days on a bus.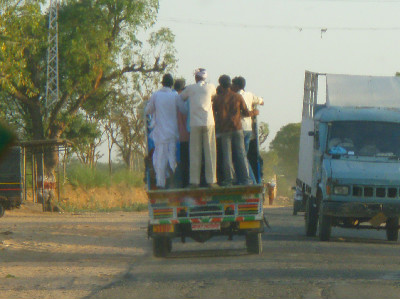 But sometimes taking the cheaper transport means that this is not only friendlier for your budget, but also provides the best possibilities to connect with others (locals or other travelers).
Depending on the country look at prices for buses, trains and any form of collective transportation. Sometimes it is worth sharing a car with fellow travelers or take regular ferries instead of booking an organized tour.
Save money before you go
The best and relaxed way to travel of course is to save enough money beforehand. In order to do this it helps to know how much money you need and to set it aside regularly just for your travel plans. Some work with the good old piggy bank, some create an extra account for it. Here again it helps to prioritize against other costs. E.g. do you really need a new or a second car? How about the shoes that look so fabulous? Do you really need these now?
Sometimes you can even wait until your trip starts if you can get clothes, electronics or so cheaper there. E.g. I bought a new smartphone in Malaysia or a new watch in India. Sometimes when you finally get the chance to buy what you waited for for some time, you might realize that you don't want or need it anymore. Invest it in a fun activity instead that you might have skipped otherwise.
So while still at home ask yourself with every item you want to buy, if you really need it. I am convinced that a minimalist approach can tremendously help you in realizing your travel dreams.
The right circumstances
Not the right time?
You might think that this week/month/year might not be the right time to travel. Someone's birthday or wedding is coming up and you just don't want to miss out on that. Also, the local club is always organizing a get-together in May which you really have to be at. After that the garden has to be taken care of and the renovation of the apartment really cannot be postponed.
Alright, what matters to you? If you want to travel, make time and room for it. Otherwise, don't complain! You can't have it all. Traveling just might not be a top priority for you. Which is totally OK. But then do not expect it to be central to your life either.
Not possible as a family?
A lot of people are hesitating to travel with their kids. I firmly believe that traveling with kids needs different preparation, but can be done. Surely, you have to tailor the vacation to suit the needs of kids. But in general kids like seeing new things and might even be better at adapting to a new environment. Traveling at all ages has a tremendous learning effect. Check out mylittlenomads.com for some more inspiration on this specific topic.
Not having a travel companion yet?
You really want to travel and are dreaming about a lot of places where you could go to? This could be white sanded beaches, snowy mountains or an African safari. You name it. But you just don't want to travel alone and are looking for the right partner to travel with? There are different ways to solve this and get going soon.
Find a travel companion
To find any travel companion is probably not so hard. But to find a good fit for a long or strenuous journey might be not so easy. The first thing where you might want to look for a travel partner is in your own network, of course. Tell your friends and family what you want to do and that you are looking for someone to join you. One of them might already be the right companion. Or they might get you in contact with someone who has the same dreams and then you can go from there.
If you look online and are in luck, you may find someone fast who just wants to do the same as you (wants to see the same sights, loves nature, likes camping, …). So at first sight you have found someone. But getting to know this person better before the actual tour planning is important, too.
Find out in a personal meeting or first short trip if you indeed are the right travel partners. If that fits, go hit the road! Don't be too concerned. If it really works out or not, you will be able to really find out during the trip only anyway.
Join a group tour
During my time in the United States, I joined a group camping tour which was aimed at younger people and restricted to 11 people. Thus I was traveling with people from all over the world on the west coast, to some national parks, still got to go with the small bus to remote places and campgrounds. We had a grand time together!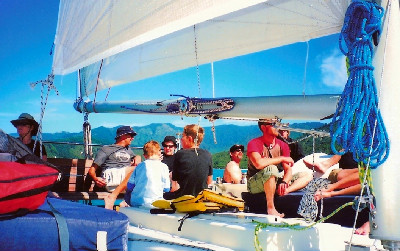 The downside might be the costs as travel companies of course charge for their service. That is one of the reasons why whenever possible I organize my trips myself.
It also gives me more possibilities to stop when and wherever I want. But sometimes this just is the best choice and you get to meet new people and don't have to worry about the organization.
Do travel solo
Think again about traveling solo. Do you really want to wait? What if the right travel companion never shows up? Do you want to miss out on your dreams? Just checking. I have traveled solo, with friends or in groups. And each type of traveling offers advantages and disadvantages. So if you are thinking about a specific trip, check if for some reason it is necessary or the better decision to travel with someone together (e.g. booking a single room on a cruise ship is just way too expensive). If that is not the case, go!
…and rest assured: you will not be alone on the road if you don't want to. Travelers always meet up by coincidence or planned. That's just the way it is. And by traveling solo you get to do the things you want to do or see.
Conclusion
Although there are some obstacles to traveling, don't let them hinder you in realizing your dreams. And visiting new places does not necessarily mean you have to leave your country and go to far-away places. What I mean with travel zentric is to focus on realizing your travel dreams in an individual way, which makes you happy! It can mean a world trip or the two-hour drive to a good friend that you wanted to see for so long.
Everything is possible as long as you make clear to yourself what you want to do, how much this will cost you (in terms of time and money) and then work towards realizing it. Make it a priority.
…and PLEASE forget: "I can still travel later…!"
In the end what counts is to use the time we have for the things that matter to us most. If your goal is to travel more, you can do it! Start to plan your next trip now! And let me know in the comments how it went, what helped you to go through with it and if you found any other ways to becoming travel zentric.