Why Porto rocks
If you are wondering which places to visit in Porto, you will find here some details about the city, my experiences and activities that you can do before or during your stay in Porto. One result of my visit in Porto is clear: Porto rocks!
Getting there & Accommodation
My stay in Porto in Portugal started out with a splendid view over the city. Even before arriving, I got the best overview of a city there is – from the sky. So be sure to take a window seat on the left side of the plane when flying in to Porto. It's certainly worth it.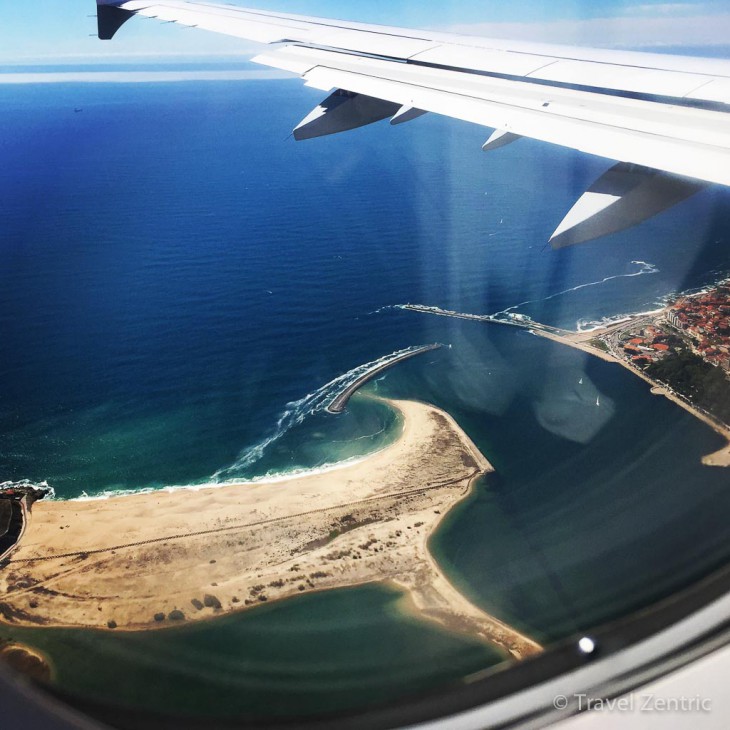 Going from the airport to the centre is easy. Just take the metro. I recommend to only get a single ticket. You might not need a multiple day ticket as the city is walkable very well. I just got that one ticket and otherwise took the tram, the bus, the train, the taxi…or walked. But this of course depends on your plans and the places you want to see.
Next stop: estacao Sao Bento. This train station is a sight in itself. Be sure to take a look inside, even if you don't arrive or leave from here. You will see the typical blue tiles for Porto on this and on other buildings around the city (and around the country actually).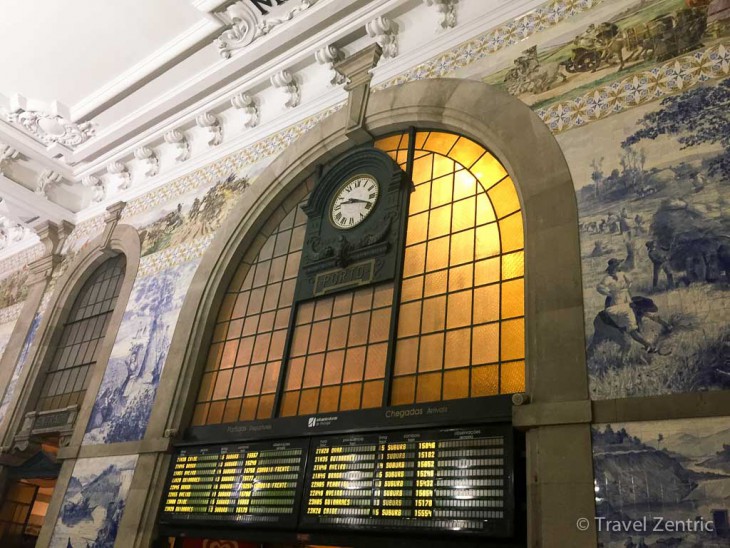 I stayed in the area around Placa dos Poveiros, which I can highly recommend. It is located at a walkable distance from the centre, but not filled with tourists and thus you can actually live there like a local. I had a supermarket next door, a balcony with a good sight over Porto and two wonderful hosts who went out of their way to make me feel at home. My first stay via Airbnb was a full success.
City walks and main sights
Clerigos Tower, Bridge Luis I & Cathedral
I truly love Porto for the possibility to walk around the city easily and discover something new at each corner. You will easily pass the main sights such as the Clerigos tower (Torre dos Clerigos), the cathedral and the impressive bridge (Ponte de Dom Luis I) that combines Porto and Vila Nova de Gaia. The city has a lot of hills and the river Douro runs in the valley that separates Porto from Vila Nova de Gaia.
Hidden walk on the city wall
When you visit the cathedral, also take some time to walk along the historic city wall. The entrance is a bit hidden, but you can access it from a small place nearby (see map below). From the wall you have a great view over Porto, the river, the bridge and Vila Nova de Gaia.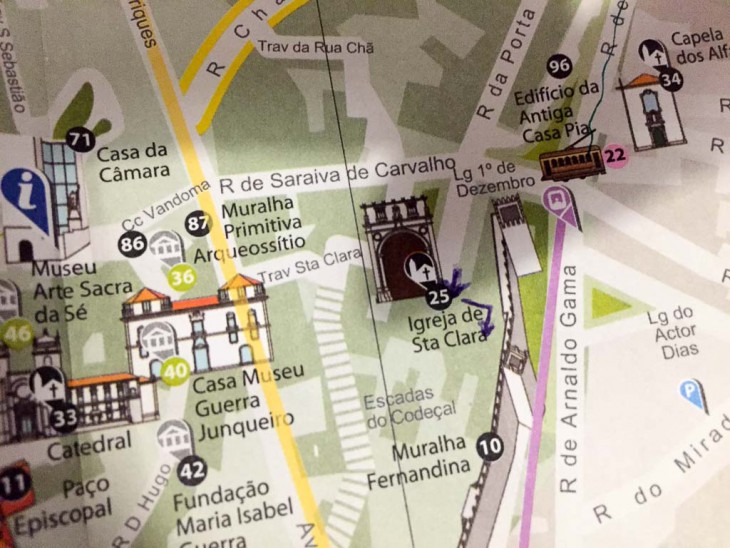 Wine cellars in Vila Nova de Gaia
If you are interested in portwine tasting or you just want to get an idea of how the portwine is being produced, you can visit different portwine cellars. They are located in Vila Nova de Gaia. On my first try to visit Taylors & Fledgegate I found out that the tours only run during the day (maybe with a lunch break). So look up the opening hours before to make sure that your specific wine cellar is open.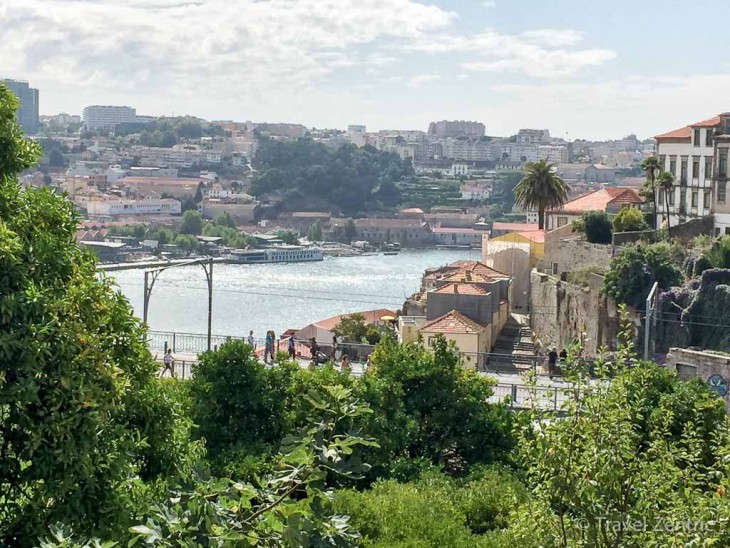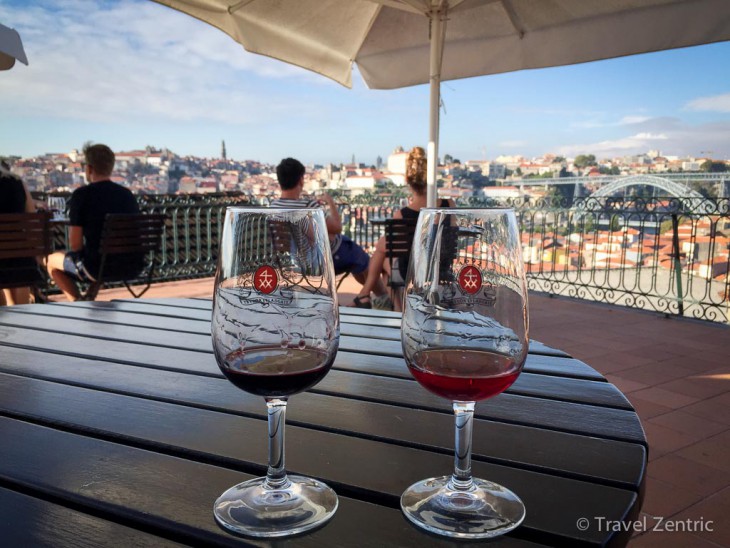 Casa da Musica
Casa da Musica is a concert hall and hosts different music events. What makes it special is the structure of the building. Especially if you enjoy architecture you should not miss a guided tour. I only saw it from the outside and cannot say anything about the quality of the tour. Be aware that the tour is about the architecture of the building and not about the music – as I thought at first.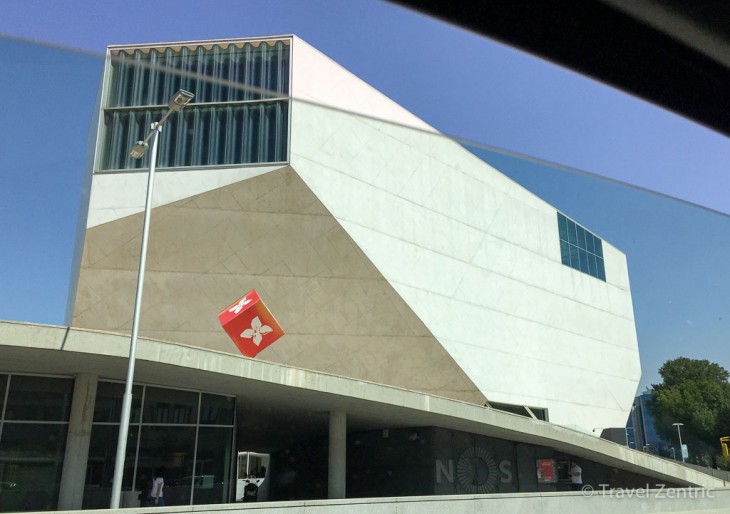 Food
I really liked the food in Porto. Like everywhere in Portugal you can get a lot of fish dishes. The most favored fish dish of the Portuguese is bacalhau, which ironically is not a local codfish, but imported. Nevertheless, it tastes good and comes in a variety of forms and combinations.
On my first evening in Porto I was lucky that my hosts took me to a newly opened restaurant which serves great tapas. It is not specifically Portuguese and rather a fusion restaurant, but the food was excellent. The area where it is located is full of small restaurants, pubs and cafés and is up and coming. In order to get some more ideas about what the Portuguese cuisine has to offer I booked a food tour. There was a Canadian couple, an American family and me. We had a grand time tasting bacalhau, go to the local market Mercado do Bolhao and taste good coffee, cheeses, portwine of course, the famous francesinha and bifanas.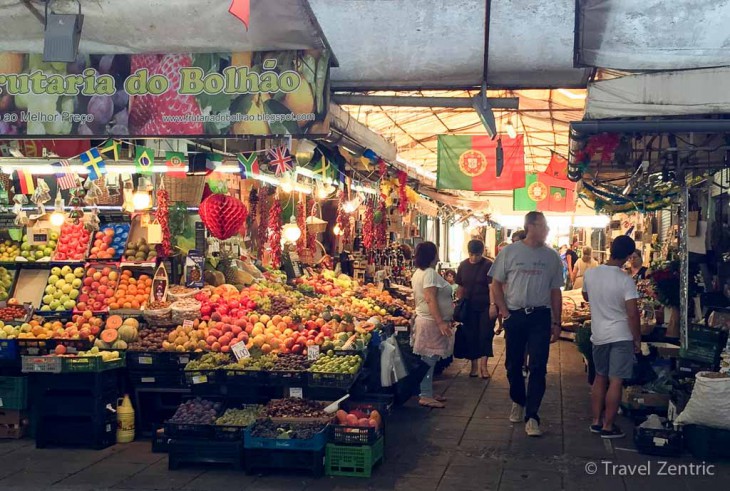 Exploring the City

As mentioned above Porto is a great city to just walk around and get lost in the small neighborhoods, winding streets and explore the many cafés, restaurants and places. Especially noticeable are the famous blue or colorful tiles as found in Estacao Sao Bento or on many houses.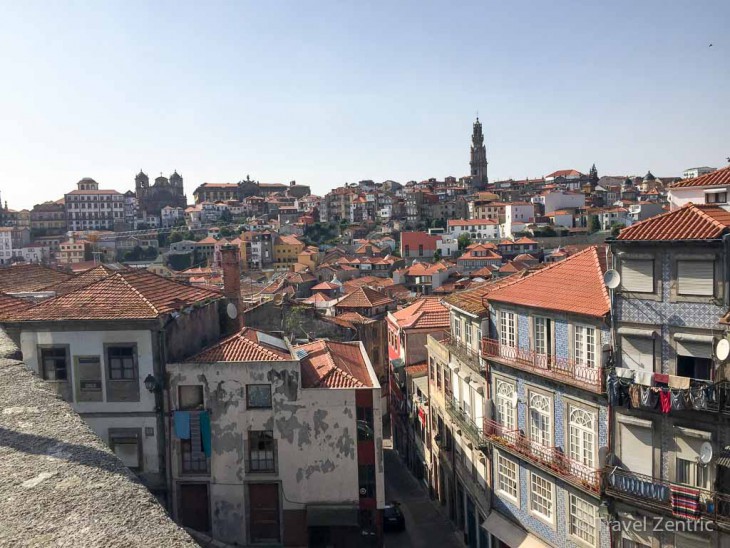 When sitting in a small café on Sunday, I heard some music in the streets and rushed outside to see a procession with music bands and people marching through the streets to church. That's the type of coincidences I like when traveling and exploring a city. There was no tourist around, just Portuguese people enjoying a normal Sunday.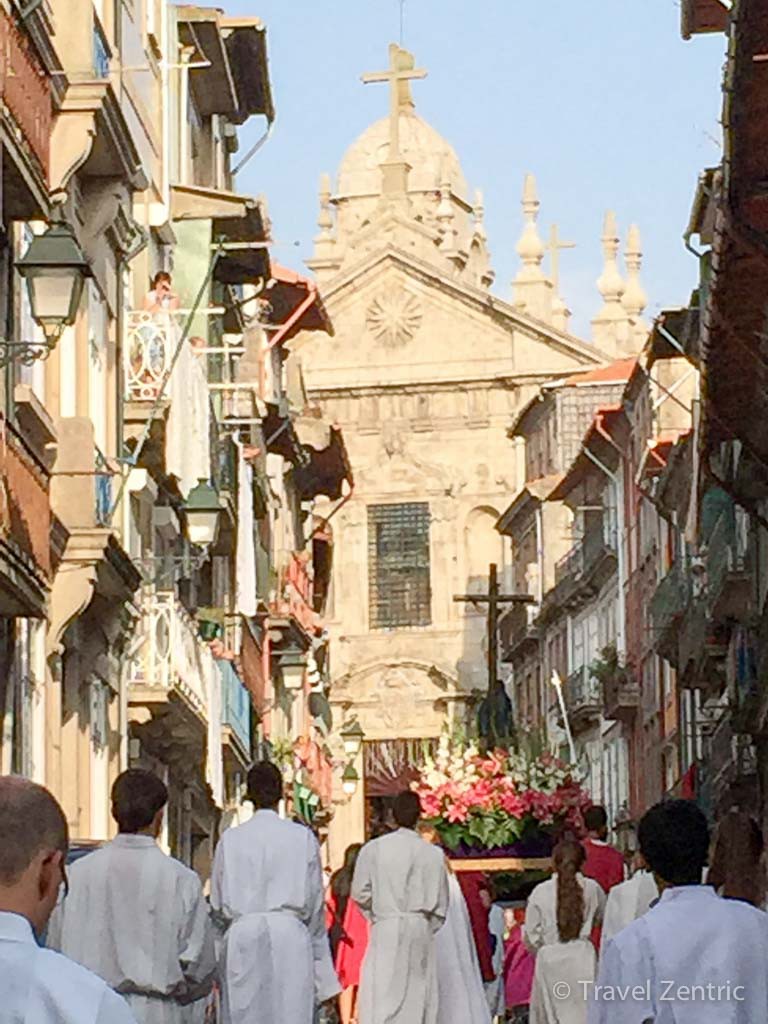 Apart from getting lost in the streets of Porto, there is the riverside, beaches at the Atlantic coast or the Douro river where you can enjoy sailing or a cruise to the World Heritage site of the Douro valley.
Don't try to walk in Porto just because your maps app tells you it's just a 10 minute walk like I did. Especially with luggage the relatively inexpensive taxis can save you a lot of hazzle (e.g. ride from the beach to Clerigos tower 8 €, ride from Taylors Fledgate in Gaia to Place dos Poveiros 7€)
Take a window seat on the left side of the plane if you fly to Porto (best view, see above)
You can get by very well if you speak English. Also French is a language that is often understood. Spanish is very similar to Portuguese, at least in the written form.
Majestic Café: visit this nice old café and impressive building on a coffee break
Douro Valley world heritage site: if you don't want to book a cruise, you can also go there just for the day; getting there by train takes about 1.5 hours and you could for example return by boat (or the other way around).
The Mercado do Bolhao is being partly renovated currently. So there are fewer market stands open.
Walk the stairs Escadas das Verdades from the cathedral down to the river
Take the tram number 1 in the direction to Infante to the beach at the Atlantic ocean (not exactly the best beach for swimming, but nice view and coastal walk). It is a 30minute ride along the Douro river away from downtown Porto and starts close to the Igreja S. Nicolau. Other beaches which are also well reachable by train on the side of Vila Nova de Gaia are Lavadores and Salgueiros.
Goods known for Portugal: blue or multi-colored tiles, kork, leather, bacalhau (codfish), Bifana (pork sandwich)
Try the mushroom & cheese tapas at Cruel restaurant (Rua da Picaria 86A, Porto)
Tours of the wine cellars typically take place during the day. I went to Taylor, Fladgate & Yeatman which was a good recommendation. The view from the terrace is tremendous.
I have been told severeal times that Porto can also be very cloudy or rainy. I suppose I was lucky then.
Why Porto rocks

So what is it that makes Porto so special? Porto rocks in this charming way that shows visitors all of its sides, the good and the bad, the broken houses as well as the best viewpoints. The food and wine is incredible. The portwine tasting and tour was a definite highlight for me as well as just walking around and finding hidden streets and stairs, cafés and live the Portuguese way of life for a couple of days.